Before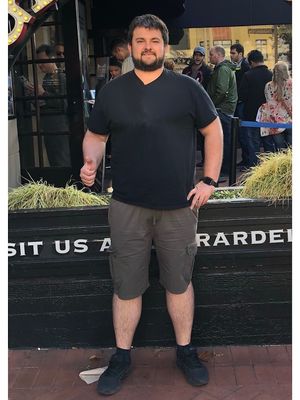 After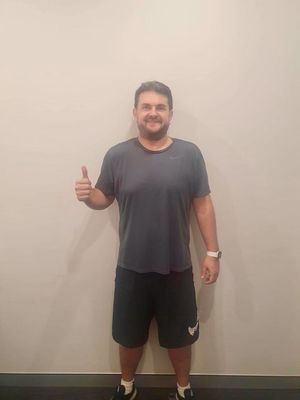 Before joining Vision, my lifestyle was very stressful. I was 124kg and feeling very bad. I was eating a lot to beat anxiety, working hard and was not active at all. I had pain and difficulties in performing basic tasks in my day. I would easily get sick and taking medicine every time was not something that I wanted. Also, I was becoming depressed.
As soon as I joined Vision, I was feeling that something was about to change. And I'm not only talking about my weight, but my lifestyle in general.
The first questionnaire that I completed, made me realise how unhealthy my habits really were. There were questions even about my friends (aka my circle of influence), questions if they motivated me to exercise or if my social life only revolved around just eating and drinking. This approach really made me think that I had to change in all areas.
I have lost over 30kg - I'm now 92kg and still losing weight. I am in considerably less pain; my mood and anxiety have also had huge improvements. And most importantly I have changed my habits and have a new lifestyle; balancing work and leisure; eating healthy, controlled meals; exercising, feeling fitter and stronger and overall, just more active.
All these changes continue to motivate me to enjoying life a lot and make me feel better. I've started watching videos about new recipes and I am cooking new meals - It's a kind of hobby that I've incorporated in my life now. All the trainers are fantastic. They are all concerned if I was achieving my goals, even when I had to work out at home (during the pandemic lockdown). This was remarkable. When I faced any issues, they were together to check the best way to fix it.
The whole support Vision Crows Nest gives is absolutely amazing. It's for everyone and it's customised. I've learned to 'listen to my body' when I had and issues and understand what I'm capable of doing.
Crows Nest Success Stories
Our holistic approach to emotions, education, eating and exercise has transformed thousands of people across Australia & New Zealand. Get inspired by the journeys of your latest clients.
Are you our next success story?
Give your goals the greenlight and join us. Book your free consult now.