Before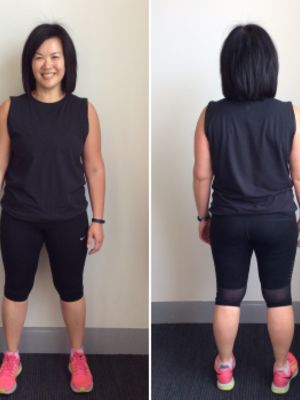 After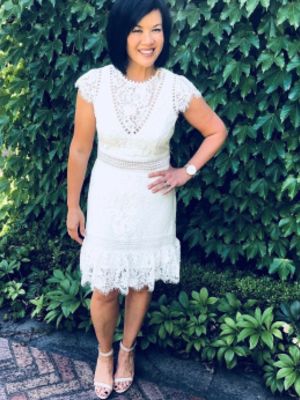 I wanted to lose weight and fell into the trap of relying on food delivered in a cooler box, to my door each week. While I lost a few kilos, I had no clues as to what I was eating or how to nourish myself, and I thought, if I stopped ordering the food what would happen to my body and my health? There had to be a better way. I didn't want to reinvent the wheel, and I needed to search for a way to cut through all the information (correct and incorrect) I had accumulated over the years.

In Vision, I found the answers to all my questions. My Super Coach, Phil educated me and helped me to better understand the relationship between food, exercise and body weight. I was keen to not only prevent further muscle loss that comes with ageing, but to also build on what I had and a smaller silhouette, adding shape to my straight sides so I had a waist was high on my Christmas list. Looking back at photos, I can't believe the change in appearance from August to December. Now that I'm healthier and fitter I look back and wonder how could I have let all that weight creep on? I'm quite horrified that I got to that point. The upside is that it was a turning point and one that created a change and required a big shake up.
Phil has heaved me off the sofa to taking baby steps on the treadmill, to bounding up flights of stairs and lifting weights I never thought I was capable of. His PT sessions are way more fun than I could have ever imagined; punctuated by his enthusiasm, always with unwavering confidence in my abilities and infectious motivation even when I'm finding the going tough. In his words, "You've got this!" Phil has educated me along the way, giving me infinite support and holding me accountable for my food, drinks and training choices. I have embraced every aspect Vision has offered from the shopping tours, seminars, group training and I've pinched myself as I've dead lifted alongside my 21 year old son and run with my 19 year old daughter. In January I'll be confidently taking on the Portsea Twilight Run where I'll be running a distance of 8km for the very first time!
I'm so grateful I found the Vision light!
Camberwell Success Stories
Our holistic approach to emotions, education, eating and exercise has transformed thousands of people across Australia & New Zealand. Get inspired by the journeys of your latest clients.
Are you our next success story?
Give your goals the greenlight and join us. Book your free consult now.