Before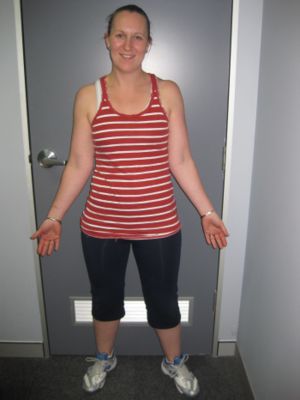 After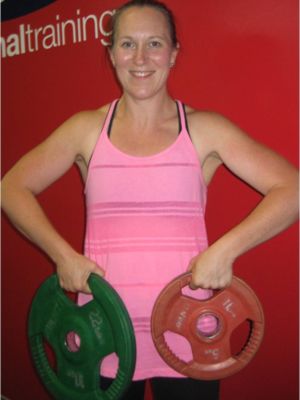 Jody has achieved everything we have thrown at her. Jody has more than smashed her goals she set, aswell as all the goals we have set for her. She first set her sights on losing her weight, little did she know that she going to smash that, losing over 47cm in total girth measurements and then running a half marathon.
Jody truly inspires us all. Jody works full-time, has four children, 2 being twins and a husband to take care of but nothing seems to get in her way of achieving her goals. Her attitude is of 'how' instead 'Ican't'. For example, Jody knows that her Group Training sessions are an integral part of her training plan, in which she rarely misses one just like her Personal Training sessions. Instead of making the excuse of 'I have the kids while hubby is at work', she simply gets them ready and brings them along while she does a Group Training session. Even for an Extreme Marines Group at 5.30am outside in the park, she gets the twins up and brings them along. For a boxing Group session at 7.30pm, she brings them along in their PJ's. Jody's commitment is above and beyond and thats why she has had amazing results.
Like we said Jody has smashed every goal we have set for her. One time we even set her a challenge to attend every Group Training session for one week. That's 13 sessions in one week, sometimes 3 in one day, morning and evening with back to back classes. Towards the end of her weight goal, Jody has been encouraged to complete her first half marathon in September. With Jody's usual commitment to her goals, she completes her long runs every week, usually on a Saturday with the Run Club but if she cannot make it she makes sure she does it on a Friday.
Jody we wish you well and good luck with your half marathon!
Castle Hill Success Stories
Our holistic approach to emotions, education, eating and exercise has transformed thousands of people across Australia & New Zealand. Get inspired by the journeys of your latest clients.
Are you our next success story?
Give your goals the greenlight and join us. Book your free consult now.