Before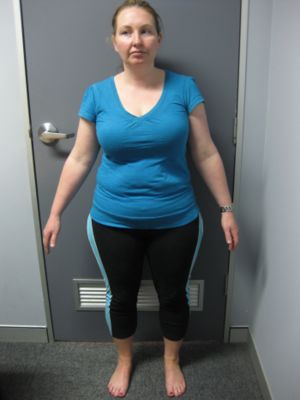 After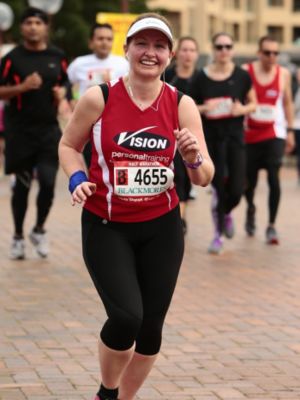 Hayley's goal was to lose 12kg and be able to run around with the kids at the park. Hayley felt she was in a unhealthy weight range and really wanted to get her health on track especially as she has young kids and wanted to enjoy activities with them. This was the motivation she needed to excel in every part of her journey especially through the obstacles. Plus, when Hayley started, I dont think she even believed she could run 5mins but she has now smashed her goal of running a Half Marathon. Here is what Hayley said;
1) How were you feeling with your condition before coming to Vision?
I felt guilty that I was not exercising enough or eating the right way. I was also conscious of the fact that it would be lot harder to get fit after I turned 40.
2) Had you tried losing weight before Vision?
Yes through other diet programs or impersonal gyms with limited success & there was never the same focus on a personalised program of exercise. Vision has worked for me because of the excellent support from every member of staff & constant encouragement from all the other clients. It's small enough to get to know everyone well. The personality testing was important in figuring out what motivates me best!
3) When you stated with Vision, why did you want to achieve your weight loss goals?
I wanted to be fit at 40, which I have achieved beyond what I could have imagined! I wanted to be able to run faster & for longer than my kids (also achieved).
4) Tell us about your how you achieved your results at Vision?
I just kept turning up for the weights sessions & classes. Because you are booked in at a set time, there really isn't an option of not attending. Before long I was really enjoying the sessions & finding myself becoming addicted to exercise which has been a surprise.
5) What obstacles did you have to overcome to achieve your goals?
I had no real health issues or other conditions preventing me from getting fit, except for physical laziness. I just had to be ready to make the commitment to get started.
6) How did you feel about setting a goal of running a Half Marathon?
Terrified. I asked some friends & family to talk me out of it but they all encouraged me to go for it!
7) How do you feel now with your goal weight and finishing your first Half?
I feel amazing! It's the first time since I was 25 that I am happy at my current weight & I am not conscious of trying to eat right because I know I am already doing it.
8) Whats next for you?
I love the atmosphere of events and want to participate in as many as I can to keep the motivation levels up.
I could not have done this without my trainer Amie! She is a motivating machine & has been excellent at holding me to account for doing what I say I am going to do each week.
Castle Hill Success Stories
Our holistic approach to emotions, education, eating and exercise has transformed thousands of people across Australia & New Zealand. Get inspired by the journeys of your latest clients.
Are you our next success story?
Give your goals the greenlight and join us. Book your free consult now.