Before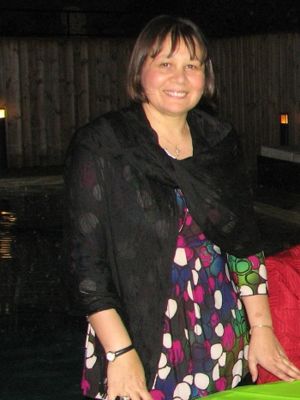 After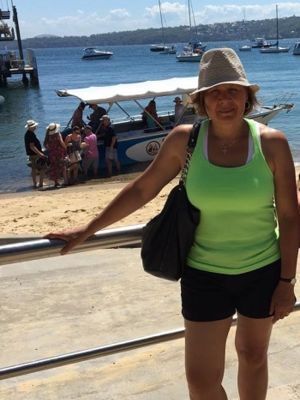 I have always enjoyed sport as a child and in early adulthood exercised regularly. I enjoyed being active and was able to motivate myself to exercise albeit on my own. However considerable time had passed as life meanders by I found myself working long hours, commuting from the City to Castle Hill and just too tired to exercise. I was on that rollercoaster to who knows where. I promised myself that I would find time to exercise but the motivation was just not there.
In 2011 I decided that it was time to take some action and really get fit. So my new year's resolution at the end of 2011 needed to gain some traction but where did I find the right gym and program to suit me was the big question. So one morning after dropping my son at school I drove past some strange looking characters in red and the "captain" on terminus street waving and also noticed the interesting marketing slogans on the window "Birthday suit alterations here." I drove past for a good couple of weeks when I decided that I would pluck up the courage and call to make an appointment and check out the studio.
So began my journey in February 2012 after my first meeting with Richard, I signing up immediately. Although I was carrying a bit of extra weight my main motivation was to improve my fitness. My family has a history of hypertension and although my blood pressure is controlled I understand the importance of exercise and the role it plays in controlling my blood pressure. I had also experienced bouts of lower back pain since 1997.
The journey for me was not about dramatic weight loss but improving my fitness levels which I am still working at and simultaneously working to maintain a healthy weight range, keeping my blood pressure under control and improving my core strength to eliminate my lower back pain. Through the program I developed an understanding of good nutrition but also the importance of a regular eating pattern. After achieving my goal weight and then maintaining that weight loss for a period of two and half years I knew required a commitment and dedication to both my training but more importantly the food. Even though exercise is important, the right food intake is the key to consistent weight loss.
This journey however was more about a lifestyle change for me and in turn motivated my husband to join and lose a considerable amount of weight. So 4 years down the track I have continued with my training, although not totally focused on a weight loss plan, I am healthy and fit and have plans to commence cycling. I suffer the odd niggles and pains that come with age but I have great energy levels and continue to enjoy my training and my life. I have developed great insight into my health and wellbeing and this could not have occurred without the exceptional team at Vision Personal Training with their common sense approach, the educational programs, constant encouragement, motivating style and above all walking the talk with all their clients.
For me it has been not about how much weight I have lost but more importantly about being happy, healthy and content with who I am and being satisfied at being the best that I can be. If it's weight loss you are after, then Vision Personal Training is the answer.
Castle Hill Success Stories
Our holistic approach to emotions, education, eating and exercise has transformed thousands of people across Australia & New Zealand. Get inspired by the journeys of your latest clients.
Are you our next success story?
Give your goals the greenlight and join us. Book your free consult now.