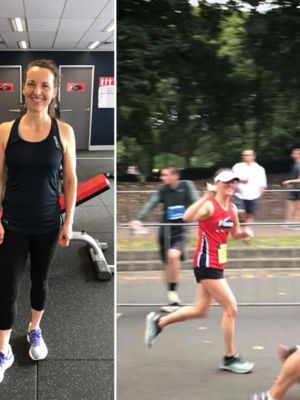 I joined Vision Camberwell 6 months after finishing my first marathon at age 47. I expected that at this time I would feel the fittest and look the most toned I had in my life, however that was far from the truth! I had put on about 5kgs and it wasn't budging. I had lost motivation to run and I was struggling to find my next meaningful exercise challenge.
After speaking with a friend who is a Vision member, I decided to explore what Vision could offer, with the hope of losing those 5kgs and finding a new fitness goal. All my previous experiences with gyms meant I was doubtful and wondered what could possibly be different about Vision.
On the advice of my good friend I went ahead and made the appointment to discuss my goals. What impressed me right from the start is Visions holistic approach which is equally focussed on exercise and nutrition - one thing that sets Vision apart from every other gym.
From my first visit I've been encouraged and supported, not once have I felt intimidated. Nick my PT has an amazing amount of knowledge about both health and fitness and I have learnt so much about how different foods impact health and weight loss. If only I had this knowledge 20 years ago! Together Nick and I established a set of weight loss and fitness goals.
12 months later I am the fittest I have ever been. I am more toned than ever and I actually have muscle where there used to be flab! I ran my 10km PB in October last year and am hoping to go one better in my next event. I now enjoy lifting weights which I mix with cardio. I have even taken up boxing!
Recently I did my BIOSCAN which gave me a health score and my bio age and I came out 5 years younger than I actually am - thanks to Vision and their amazing group of personal trainers! My goal for 2018 is to improve my bio age even further!
I have been so impressed by Vision Camberwell that my daughter and husband also recently joined. They too are focused on improving their health and have been able to achieve fitness goals much faster than previous attempts. My only regret is that we didn't join earlier! Who knows what time I could have achieved on my marathon!
Camberwell Success Stories
Our holistic approach to emotions, education, eating and exercise has transformed thousands of people across Australia & New Zealand. Get inspired by the journeys of your latest clients.
Are you our next success story?
Give your goals the greenlight and join us. Book your free consult now.