Before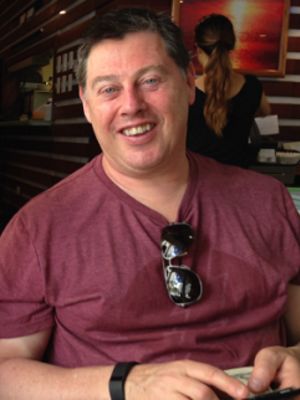 After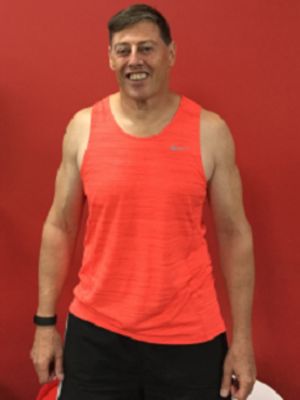 I initially joined Vision Surry Hills after I returned from an overseas holiday and realised I had reached my largest weight in memory.
It felt uncomfortable and I would be out of breath walking to and from work and even just walking around at work.
I thought ahead to the summer months and having to wear a collar and tie again and remembering how difficult it was every January squeezing back into my work clothes.
I decided that if I wanted to avoid these feelings and feel healthier then I would need to start doing something about it in October. I am pretty self-motivated but needed a gym that would help me stay on track to achieve my goal.
My Personal Trainier has been very helpful in challenging my misconception about what it takes to lose weight. I was a typical person who thought it was a case of eating less and moving more. I have learned that this is not necessarily the case! I've lost weight before and always got to a certain weight and not been able to budge from that weight. This time when I reached this point my trainer helped me to reconsider what I was doing and now I have continued to lose weight and improve my level of fitness!
I am more confident now that I have changed my lifestyle to the point that I can keep the weight off. The entire team in the Surry Hills studio are very friendly and the client base is small enough that you feel you know everyone.
I am very self motivated but my biggest challenges have been to find ways to still go out and be with friends but not necessarily overdo the drinking and eating. I can still go out and do these things but I understand more how to avoid situations that don't fit in with me achieving my goals. I even managed to get through Christmas and New Year's continuing to lose weight, which was very satisfying.
I'm now much fitter than I have been for years. I am more active and healthy and new opportunities are opening up. I am starting scuba diving which I would not have even contemplated before I began this program. I no longer get heartburn after eating and my general level of health is fantastic.
It's also great to buy new clothes that fit! It's also affirming to receive compliments about my weight loss and improved level of fitness. It certainly helps with self confidence and generally how you feel about yourself.
I would recommend anyone who is contemplating making a change to go and start. Mao said 'a journey of a thousand miles begins with a single step' and nothing could be truer. Once you've moved even a fraction of the way to your goal it becomes encouragement in itself.
Surry Hills Success Stories
Our holistic approach to emotions, education, eating and exercise has transformed thousands of people across Australia & New Zealand. Get inspired by the journeys of your latest clients.
Are you our next success story?
Give your goals the greenlight and join us. Book your free consult now.