Before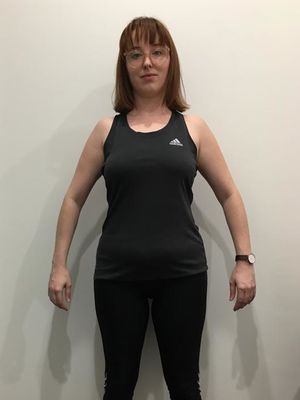 After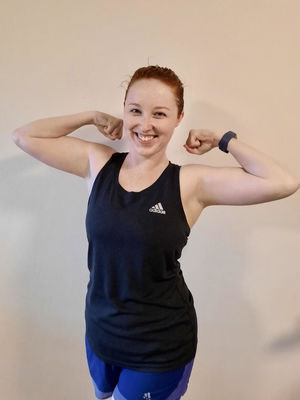 Prior to joining Vision, I was your typical office worker paying for a gym membership I never used and snacking constantly at my desk. I decided I needed a career change and applied to join the army, but there was no way I'd pass the fitness tests in my current condition! I knew I needed some real support to reach my goal and stay dedicated, so I decided to join Vision. Meeting the team and training with Jaa has really been life changing! Every week I've trained, I've become stronger and faster than the last. Jaa created a plan that was tailored to both army fitness standards and my personality. She pushed me to my limits and beyond, and for that I'll be forever thankful. I've gone from not being able to do a single push up to squeezing out more than 20. I can deadlift 60kg, and as a bonus, I've also lost a total of 11 inches. If you really want to change yourself and are willing to put the work in, you can't fail with Vision. Everyone here is cheering you on and truly has your best interests at heart. Jaa and the team have shown me what real strength is, inside and out. Best of all, I passed the ADF fitness tests and will be enlisting as a new full-time member of the Royal Australian Army. If you really want to see what you're capable of, join Vision!
St Leonards Success Stories
Our holistic approach to emotions, education, eating and exercise has transformed thousands of people across Australia & New Zealand. Get inspired by the journeys of your latest clients.
Are you our next success story?
Give your goals the greenlight and join us. Book your free consult now.