Before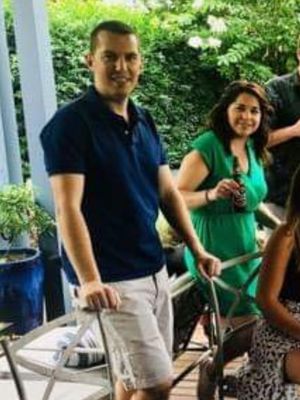 After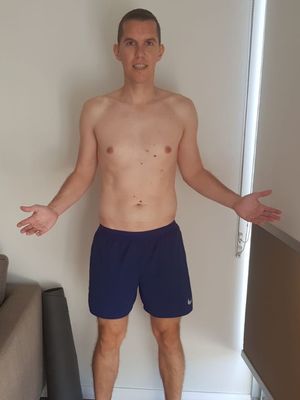 I have always been pretty active in terms of sports but since I broke my Achilles in late 2013 and then moved to the UK in 2014, I stopped playing football and focused only on weights. This might look to be ok but with the eating habits I had, it was not enough to get myself in the best shape.
Since I came to Australia in 2017 I started playing football / running again which helped me to get back (sort of) to the level of fitness I had experienced in the past but it was now the lack of weights as the missing piece. I decided to join Vision because I knew that in order to add weights/core training sessions to my routine I would need the expertise of a PT and at the same time I got the "push" from someone else initially.
I joined in December 2018 and since then I have created a weekly routine with lots of cardio (mostly on my own or playing football) and 2 or 3 weights sessions. The Studio vibe has been great since the beginning, especially when you see the bond that has been created between the staff and the rest of us. It's a place to train that shows a very healthy social vibe. I have trained with Robbie since day one and I can say that IT WORKS for me. We have a good understanding of goals and ways to get there and we both strive for success with a "one more rep" mentality linked to a tailored plan that suits my body.
I started at Vision at 80.6 kg and 24.1% body fat and right now I am 72.5 kg and 14.5% body fat. In terms of cardio, I can now manage to do 1.2km in 3:59 and I am getting closer to the 1km in 3min mark (currently PB at 3:11). My normal jogging pace is now around 14-14.5km/h and it was 12-12.5km/h when I first joined. In terms of weights I don't keep track of how much I lift but now I know I can do dips with no help and even get to 4 reps with 20kg load.
What I am doing, it's working so why would I change something that works? It's working for me and I can see that it's working for other people in the studio so sharing success stories is why I share with others to encourage them to do the same.
St Leonards Success Stories
Our holistic approach to emotions, education, eating and exercise has transformed thousands of people across Australia & New Zealand. Get inspired by the journeys of your latest clients.
Are you our next success story?
Give your goals the greenlight and join us. Book your free consult now.