Before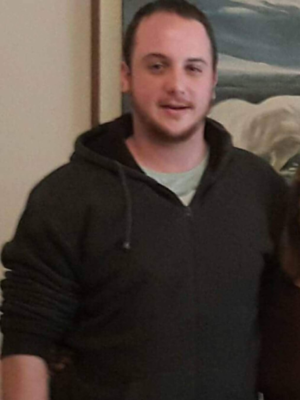 After
I started my journey in October 2015 with Vision Personal Training, overweight at 92kg and drinking my life away. I knew I needed some help to course-correct my life, so I enlisted Emma Jackson to help me move to a fitter and healthier lifestyle. Luckily enough, she just happened to be located a few metres from my work, a fruit stand in Sydney's CBD. I found large changes to my lifestyle difficult at first, so I started by focusing on making small adjustments to my eating, beginning with breakfast and eventually leading to four meals a day. Following Vision's program, which included steady training, enabled me to achieve a 12kg loss and reach 80kg, which I never thought was possible as a result of my previous lifestyle! However, little did I know what changes lay ahead! There were many things that still needed attention, for example, I still didn't have my drinking under control, but with tough love from Emma Jackson, she managed to help improve on my bad habit, and I suddenly found myself training better and my weight continued to drop. Following what I learned at Vision Personal Training Hunter Street, and the constant support and much needed push from my Trainer, I'm now another 10kg lighter at 70kg. I feel a lot stronger and fitter than I've ever been, while also having the opportunity to meet so many great people during my journey, which I am so glad that I can now call them friends too. I never thought I'd ever be fit enough to do any form of event, but in 2017 I completed a duathlon, and with the Vision Personal Training crew by my side, their support got me through it. Vision Personal Training has been such as awesome part of my life, so much so that I have moved on from my work at the fruit store and have now joined their ranks, I look forward to helping many people in the future!
Crows Nest Success Stories
Our holistic approach to emotions, education, eating and exercise has transformed thousands of people across Australia & New Zealand. Get inspired by the journeys of your latest clients.
Are you our next success story?
Give your goals the greenlight and join us. Book your free consult now.