60g Chicken Breast
30ml Franks Buffalo Sauce
10g Heinz Light Mayo
10g Lettuce
1 Brioche Gourmet Sliders
Method
Dice chicken breast into small shredded pieces put in bowl and over with marinade in the franks buffalo sauce, let set over night or for an hour.
Cook in pan for 10 minutes until done.
Get bun and cut in half and apply a small amount of lettuce with mayo on top as glue.
Apply chicken on top and top it off with the other bun.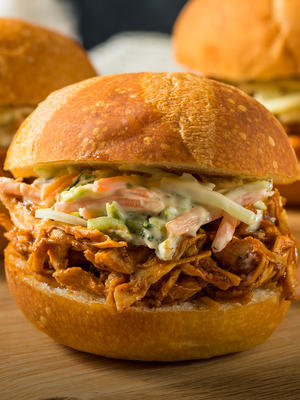 Discover more recipes on MyVision
MyVision provides members with hundreds of recipes which are easy to prepare and are suitable for the entire family.
Join us today and you'll have access to more great recipes like this.