10g Baking Powder
65g Brown Sugar
80g Butter
175g Caster Sugar
180g Plain Non-Fat 0% Greek Yoghurt
20g Cinnamon
3 Eggs
350g Pear
240g Whole Wheat Flour
Method
Heat oven to 180 degrees Celsius and lightly grease a long / loaf cake tin.
In a mixer combine butter and sugar and beat well until creamy and light in colour.
Add one egg at a time and beat into the mixture. Sift the flower and baking powder into the mixture and stir.
Add the yoghurt, cinnamon and chopped pear (skin included).
Pour the mixture into the tin and sprinkle with cinnamon or cinnamon sugar before putting into the over.
Place in oven for 40-45 mins and place a skewer into it to see if cooked (should come out clean).
Turn out onto cake rack and cool. Serve with a cup of chai or chamomile tea.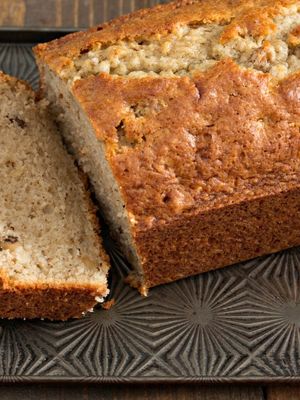 Discover more recipes on MyVision
MyVision provides members with hundreds of recipes which are easy to prepare and are suitable for the entire family.
Join us today and you'll have access to more great recipes like this.