100g Banana
1 Egg
1 tsp Baking Powder
30g True Protein Chocolate Protein Powder
45g Oats
Splash of Almond Milk
20g Biscoff Spread
1 Crushed Oreo
Method
Add your protein powder, banana, baking powder, egg, oats, almond milk into a blender. Blend then set aside.
Grab your Biscoff spread and place a tablespoon in the middle of a bowl and pour blended ingredients over the top then sprinkle your crushed Oreo over the top.
Place in the microwave for 1 minute and 10 seconds for a cake-like consistency.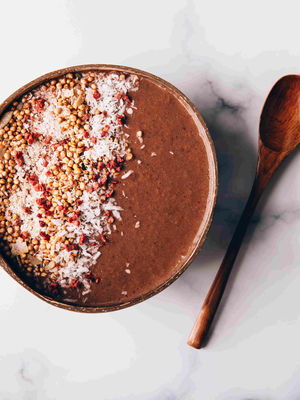 Discover more recipes on MyVision
MyVision provides members with hundreds of recipes which are easy to prepare and are suitable for the entire family.
Join us today and you'll have access to more great recipes like this.