50g Capsicum
10g Chilli (chopped)
4 Egg Whites (large)
50g Mushrooms
25g Red Onions
50g Cherry Tomatoes
Method
Beat egg whites and then spray medium to hot fry pan with rice bran oil. Add egg whites and let it half cook.
Add chopped capsicum, tomato and mushrooms, red onion, spinach and chopped fresh chilli then add pepper.
Let cook for until omelette browns slightly then fold half the omelette up to cover the ingredients. Once underneath is brown use a plate and cover the pan, turn the pan upside down to take the omelette out and slide the opposite side of the omelette face down into the pan to finish the cooking.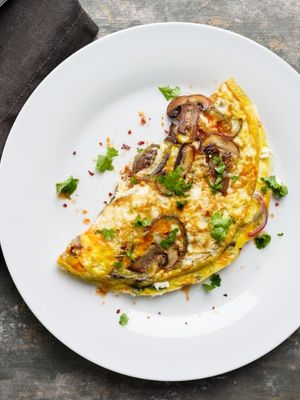 Discover more recipes on MyVision
MyVision provides members with hundreds of recipes which are easy to prepare and are suitable for the entire family.
Join us today and you'll have access to more great recipes like this.