40g Chives
60g Corn Kernels
125ml No Fat Milk
2 Eggs (medium)
125g Self-Raising Flour
1 tsp Olive Oil
250g Ricotta Cheese
Method
Whisk eggs, milk and ricotta in a bowl.
Sift flour into egg mixture.
Add corn and chives and combine.
Heat oil in frypan and add two dollops of mixture.
Cook both sides until golden brown. Repeat process with remaining mixture to cook 6 fritters in total.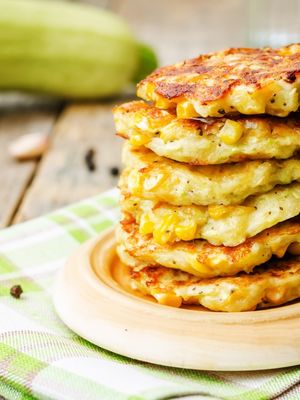 Discover more recipes on MyVision
MyVision provides members with hundreds of recipes which are easy to prepare and are suitable for the entire family.
Join us today and you'll have access to more great recipes like this.