5 Cups Broccoli Crowns
75g Bacon
25g Red Onion
15g Almonds
15g Golden Raisins
120g Ranch Dressing
Method
Finely chop broccoli and red onion.
Toast almonds.
Cook and finely chop bacon.
Combine broccoli, bacon, onion, almonds and raisins in a large bowl.
Drizzle with ranch dressing, tossing to coat.
Cover and refrigerate for up to 1 day.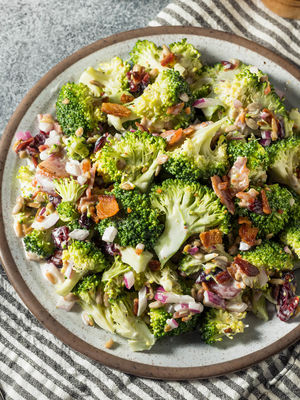 Discover more recipes on MyVision
MyVision provides members with hundreds of recipes which are easy to prepare and are suitable for the entire family.
Join us today and you'll have access to more great recipes like this.