Before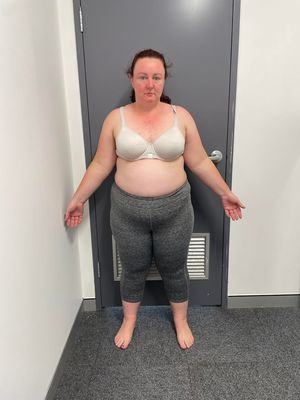 After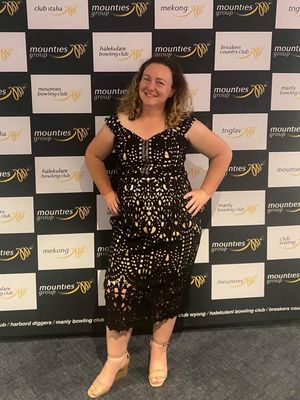 Following the receipt of my divorce certificate back in October/November 2021, I found myself sitting on my bedroom floor in front of my mirror not recognising the person reflecting at me, what I actually saw was someone with deep sadness, broken and full of fear. Which was the first time that I really understood that I was merely surviving, and I wanted more, to show my girls who were 6/8 that life was for thriving. I am a strong believer that the universe will deliver when you ask, especially when you need it. I stumbled across a Facebook advertisement for a 7-day free pass for Vision PT, my first thought was 'what do I have to lose'. Little did I know that I was walking into not just a gym but an environment that is supportive, inclusive, and encouraging. With the help, support, and love of the trainers, not just one but all, I was encouraged to reassess what I really wanted and desired, and set small attainable goals, and by making small changes of tracking my food and working on mental diet. So having walked in at 116kg, with one major goal, to run the City 2 Surf, if it were to come back post covid. However, at the time what I didn't realise was I was truly going to achieve, from my AFL debut, to becoming a Minor Premiers and Premiers player, finishing the City 2 Surf while carrying an injury, that I perceived as muscle fatigue. While I currently sit at 94KG, which is a loss of 22 kgs, it wasn't just the physical shifts that I achieved it was the mental and emotional shifts that I was encouraged to take as part of this journey, it has enabled me to reaffirm my own boundaries, and also I love that I have to be accountable not just to myself but someone who has the faith and encourages me to be the best version of me. This year has taught me the most important lesson, that is to back yourself, have faith and to love unconditional, faults and all.
Sylvania Success Stories
Our holistic approach to emotions, education, eating and exercise has transformed thousands of people across Australia & New Zealand. Get inspired by the journeys of your latest clients.
Are you our next success story?
Give your goals the greenlight and join us. Book your free consult now.