Before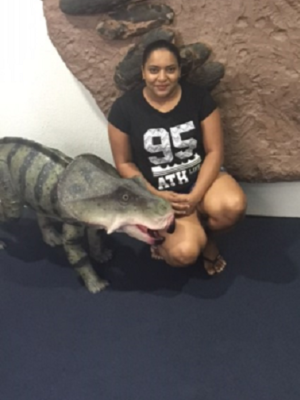 After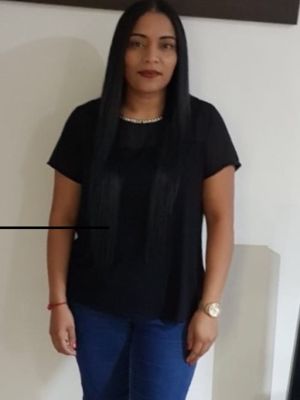 At my largest and having to put through a uniform order for a size 14 is when I became stressed, depressed and ate more thus I ended up moving up to a 16. Working night duty in a unit that is emotionally draining I found myself eating constantly as food was my escape. Coke was my best friend and I was drinking at least 2 cans a night as well as red bull. The Change When a stranger I met placed her hand on my tummy and asked me "how far pregnant are you?" I literally wanted the ground to open and swallow me whole. Here I was explaining that it was just "baby fat" from my last born 2 years earlier. Yeah right...I was only kidding myself. I was embarrassed that I had let myself get so "Big". I hadn't shopped for clothes in a long while as I refused to wear a bigger size, a size I obviously wasn't comfortable in.
Working Night duty, having a back injury and a few health issues in the family allowed me to lose myself and my weight spiralled out of control. It was until my husband wanted to do a family cruise this December. The thought of looking like a "Beached Whale" hit me hard. I knew something had to change. Our Lifestyle, I emptied the pantry and fridge and tossed away all the "not so healthy foods". Yes, even my best friend "Coke" got the dump. I managed to lose 2.5kg with a few changes to my diet. It is here that my journey began with Vision Personal Training Sylvania. I joined in late June 2017. I met an amazing team who listened to me and my needs. Their unwavering support motivated me and gave me a different focus to life. I hit the gym a few times a week and met with Kate twice a week for my Personal Training sessions. She supported me through my journey and still continues to, I know I should be receiving a text from Kate checking in on me if I haven't entered my food diary. Yes, she held me accountable and I'm grateful she did. Vision has helped shape my confidence and have given me the tools to live a long, healthy, fruitful life for my boys. I could have not achieved my goals in such a short space of time if it wasn't for the support I have received from Kate, my husband and my kids.
Rewards since joining Vision, I have lost over 13kg, I have a new found confidence. My energy levels are on a different level I'm more active especially with the kids. My back injury has improved as I've reduced the amount of pressure on my spine. And finally, I'm fitting comfortably in a size 10! Happiness at its best!! I did it!
Sylvania Success Stories
Our holistic approach to emotions, education, eating and exercise has transformed thousands of people across Australia & New Zealand. Get inspired by the journeys of your latest clients.
Are you our next success story?
Give your goals the greenlight and join us. Book your free consult now.