Before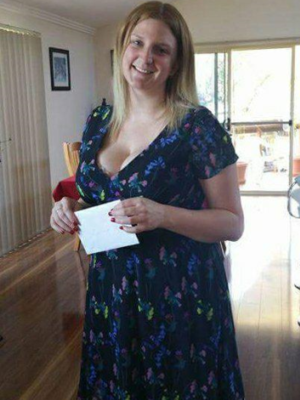 After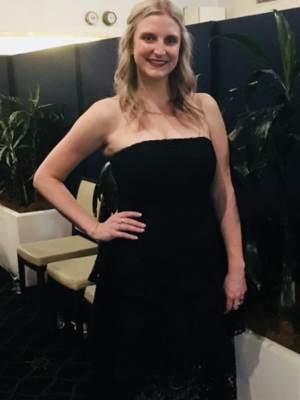 I have always had a complicated relationship with food. When it came to health and fitness I was either all in or not at all, meaning my weight fluctuated significantly as a result. In 2012 I injured my back, was unable to exercise and turned to food for comfort. By the end of 2015 my weight hit 93kg, I remember seeing a photo that was taken at Christmas and it shocked me. I didn't recognise myself; I was the heaviest I had ever been and it reconfirmed what deep down I already knew, I needed to make some drastic changes, I just didn't know where to begin.
By mid-2016 my injury worsened and I needed to have surgery. I was put on bed rest for 3 weeks and told I needed to lose weight and improve my core strength if I wanted to prevent reinjuring myself in the future. Over the next 8 months I managed to lose 7kg but could never maintain the loss, the weight would always creep back up. I drove past Vision at Sylvania on the way home from work for nearly a year before I decided to bite the bullet and have a consultation; I had just turned 30 and decided it was time to stop making excuses and start looking after my health. I was paired with Jack as my Trainer and I really didn't know what to expect. During my first goal session Jack asked me what I wanted to achieve at Vision. Besides building strength and improving my fitness levels, I wanted to get down to my pre-injury weight. It wasn't an easy journey, but once I committed to tracking my food in VVT I really started seeing results.
I can honestly say without Jack's dedication, patience and passion for helping people I would never have achieved the results I have today. There were so many days when I wanted to give up but he was always there with a smile on his face encouraging me to push my limits and do things that I never thought I would be able to do (including getting excited about PT session at 6:30 on Saturday mornings!) The monthly Vision Seminars also played a big part in helping me change the way that I think about food and exercise. That coupled with the support from Jack and tracking my food in VVT helped me kick start my journey to an amazing result!
Becoming part of the Vision Sylvania family is one of the best things that could ever have happened to me. I instantly felt included and everyone is so supportive, whether it be celebrating someone's win or encouraging each other to keep going when it feels like targets are out of reach. Thank you so much to Jack and the team and the rest of the Vision Sylvania family keeping me motivated to reach my goals!
Sylvania Success Stories
Our holistic approach to emotions, education, eating and exercise has transformed thousands of people across Australia & New Zealand. Get inspired by the journeys of your latest clients.
Are you our next success story?
Give your goals the greenlight and join us. Book your free consult now.