Before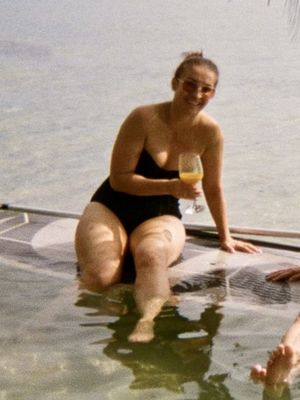 After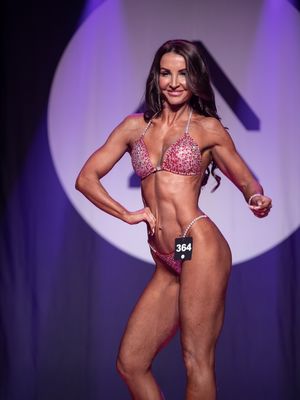 Almost 2 years ago I walked into Vision wanting to start a program to suit me for some sort of rehabilitation because I had knee surgery 6 months before and wasn't flexible. I still had pain and wanted to do something about it before it got worse as I'm on my feet all day with my job.
I started with 2 personal training sessions a week with trainer Jack and I immediately felt like I had found the gym for me. I was heard, listened to and had a program suited to help strengthen my knee with lots of verity I was so happy with the progress.
My goal was to be able to train with out any pain and we got there! I then I added in X-Training on a Saturday before work and slowly got fitter and pain free and more flexible.
Even if I had a niggle in my shoulder, back or knee there was always an alternative to train differently to not cause injury and that's what I've always loved about Vision.
In December last year My trainer Jack asked if I wanted to compete in bikini body building knowing it was something I was close to achieving 20 years ago but fell pregnant so I never did and it also played on my mind as I loved the discipline and weight training.
I was so excited when Jack asked me as I was fitter than I've ever been since training at Vision and was so ready for the hard work ahead of me.
Since December I've been training 4 -5 days a week and always doing my Saturday XTrain for variety and getting my cardio in. I tracked my macros every day, meal prepped and slowly went into a deficit since April. I gradually lost weight so it was a simple process.
I lost almost 18 kilos and competed in my very first Bikini Bodybuilding Competition at the age of almost 51 years old and placed
2nd in Beginners
2nd in over 35's
Competed in Nationals, that was two weeks later:
Placing 4th in Novice
2nd in over 35's
I achieved all of that with the support of Vision & Jack by my side guiding me, making all the programs suited for me and foods best to eat, it was an amazing experience and I felt and looked amazing and can't wait to do it again next year and train with Vision and Coach Jack.
Sylvania Success Stories
Our holistic approach to emotions, education, eating and exercise has transformed thousands of people across Australia & New Zealand. Get inspired by the journeys of your latest clients.
Are you our next success story?
Give your goals the greenlight and join us. Book your free consult now.