Before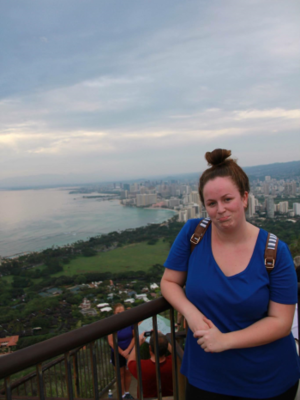 After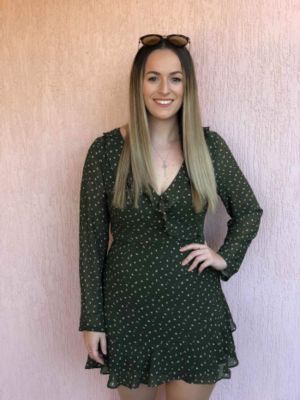 I walked into the Vision Personal Training doors, a shy girl with little self-confidence, feeling very upset with myself that I had let my weight get to where it was. I felt heavy and had chronic pain in my knees from the weight of two old knee reconstructions. Little did I know, the best year of my life started walking through those doors in January.
My initial goal of joining Vision was to lose weight and become fitter for soccer because I honestly couldn't run more than 100 meters at this point. I was encouraged to attend classes, which at first gave me anxiety about going to alone. Every single Personal Trainer at Vision made me feel welcome as well as all the clients who still smile at me every time I walk through the doors. Doing a push up on my toes was something I had never been able to do in my whole life. Now I only do them on my toes and couldn't imagine doing them on my knees ever again. I've gained so much fitness from my training with Kate that I am able to last a whole 90 minutes in a soccer game and now I go for runs because… I feel like it? Never thought I'd see the day.
I had previously tried to lose weight for the 2 years before joining Vision. I never had a problem with working out and never thought my eating was as bad as it was. Kate at Vision worked on my nutrition with me and kept me accountable on my diet. She taught me it was okay to go out and have a burger or sushi as long as I tracked everything I was eating. It felt so good to go out and eat a burger then still lose weight on my next weigh in. Vision has taught me that there really aren't any 'no no' foods, just everything in moderation.
My biggest achievement so far is losing 15kg, when I walked in the doors of Vision I couldn't even imagine losing 5kg. My expectations were blown away. I am confident, fit and feel like I'm making better life choices when it comes to my health and fitness. Now I actually get excited to go clothes shopping because I know things will fit me now and not have to ask if they stock a larger size. Even with ongoing injuries, all the trainers catered to my needs and now I am pretty much pain free! I can't wait to see what the rest of my Vision journey has ahead of me because what has happened so far is pretty incredible.
Sylvania Success Stories
Our holistic approach to emotions, education, eating and exercise has transformed thousands of people across Australia & New Zealand. Get inspired by the journeys of your latest clients.
Are you our next success story?
Give your goals the greenlight and join us. Book your free consult now.