Before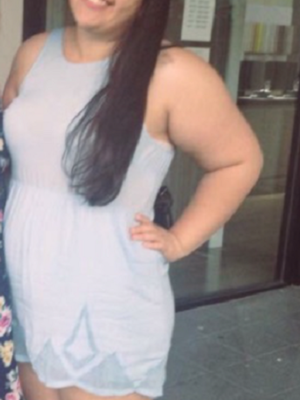 After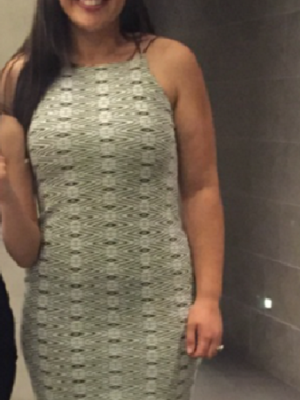 Tell me about your life before Vision?
Ever since I can remember I had been a bigger child and struggled with my weight, I never really found the motivation to make a change until about 2 years ago. Prior to joining Vision I had been training in the form of CrossFit for around 2 years. I would train up to 5 times per week, however, I was never able to achieve my desired body shape. I had no clue about nutrition or what I was doing, I wasn't eating enough and definitely not at the right time of day. I used to justify my poor eating choices due to the fact I was training hard every session and I had earned it! Towards the end of 2016 I went on holidays and obviously came back in worse shape than when I had left. On my return, I saw the amazing results my cousin had achieved through Vision Personal Training and decided enough was enough, I enquired the next day.
What Results have you achieved so far?
So far, I have lost over 20kgs in just under 6 months. I have also just completed my first half marathon! I' am stronger than ever before, and have much more energy. I am lighter now than I was when I was in year 7! Another big result for my health is the fact I haven't been sick for the past 6 months, not even a cold!
How has life changed for you?
I have so much more energy, I've never been a morning person and hated waking up early, now I come to the studio and train at 6am. My health has improved so much that as I said before I don't even get sick. This is very important for my work, as a pharmacist it's not a good look being unwell. People now tell me that I look great, so much so that I'm embarrassed at the amount of compliments I receive. Customers at work have even noticed me and how I look! My confidence has improved immensely and I'm now setting goals that I never thought possible. My first goal was to be able to run 2km and now I'm preparing for a full Marathon! It's funny, now I'm that person motivating and encouraging other people to start making a change.
What is your favourite thing about training at Vision?
The studio atmosphere would have to be my favourite, the first thing I noticed when I started was how friendly everyone is! I love group training and the culture of everyone knowing each other. I also get to train with my 2 cousins and that makes this journey so much more enjoyable!
What advice would you give someone in a similar situation to where you were, and is thinking about making a change?
There's no better time to start than now, no time is ever going to be the perfect time to start. Life is always going to get in the way or throw things at you, you just have to act upon it. Stop making excuses, find a plan that suits you and get on board, if that plan is with Vision Personal Training, that's even better!
Brighton Success Stories
Our holistic approach to emotions, education, eating and exercise has transformed thousands of people across Australia & New Zealand. Get inspired by the journeys of your latest clients.
Are you our next success story?
Give your goals the greenlight and join us. Book your free consult now.