Before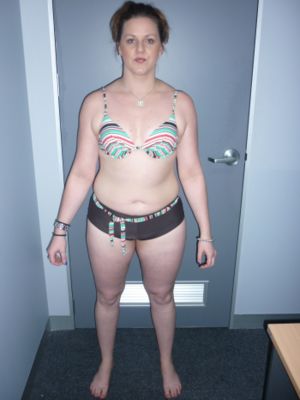 After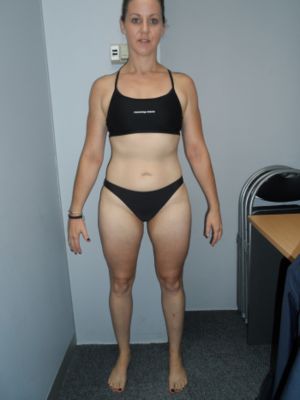 When I first found Vision Personal Training Brighton back in November 2011 I was overweight, had low energy levels, was often sick and hated the way I looked and felt. Most days I would miss at least one meal if not more, and when I did eat I was making poor food choices.
The concept of losing weight and becoming fit felt like such a massive task and with such low self-esteem, confidence and motivation it was impossible to even fathom.
I had worked with other Personal Trainers in the past from various different gyms and studios; but this had little to no improvement on my physique, strength or overall fitness and after only having trained with Vision Personal Training for a short period of time I realised why this was the case.
Vision's approach to health, fitness and wellbeing is a unique combination of deliberate application, and years of experience based on hundreds of hours of face time training clients. Their training method is based on working with the whole person - mentally, emotionally and physically which, in conjunction with extensive knowledge and enthusiastic commitment provides the perfect scenario for success.
During my years training with Vision my trainer Daniel has provided me with continual motivation, encouragement, has challenged me to step out of my comfort zone and challenge myself. As a result of Dan's mentoring and support I have lost fat, gained lean muscle mass, improved my balance and posture, and have high energy levels.
I have successfully achieved things I had never even considered possible in the past like fun runs, triathlons, Punchfit boxing certification, resistance, endurance and high intensity interval training, weight lifting PB's and a healthy eating pattern.
Every nine weeks we work together to set a new purpose or goal, which we are both committed and driven to achieving together. The Vision Personal Training team pay great attention to detail, but never lose sight of the bigger picture and focuses on continual improvement - no matter how small or large. Most importantly - they keep people accountable.
I leave every training session feeling better physically and mentally and excited about the progress I have made and will continue to make on my journey.
I wholeheartedly believe that the team at Vision Personal Training Brighton can help anyone achieve optimal fitness regardless of their goals and / or current lifestyle and could not recommend them highly enough.
Sam Burn
Brighton Success Stories
Our holistic approach to emotions, education, eating and exercise has transformed thousands of people across Australia & New Zealand. Get inspired by the journeys of your latest clients.
Are you our next success story?
Give your goals the greenlight and join us. Book your free consult now.