Before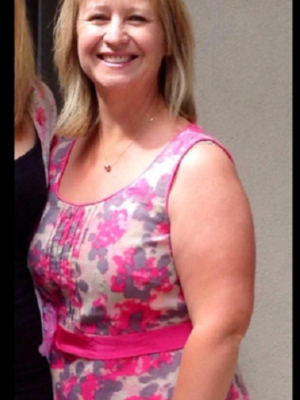 After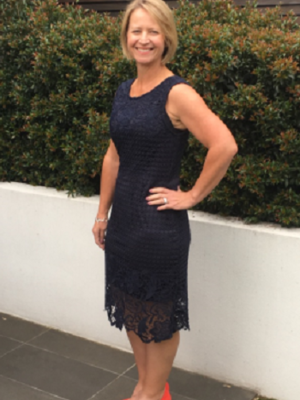 In my late teens, I was fit and played a lot of sport, but somewhere during my adult life I stopped most of my physical activity and there began the slippery slope. My nutrition was pretty crappy, I cooked foods that were just easy to make not necessarily healthy and there was definitely to much alcohol. I had previously joined gyms and used a few Trainers but after that initial spurt of energy when I would first start my enthusiasm and motivation would drop off. I would then become more of a donator to the gym whilst barely attending. I had lost weight before via many different avenues but this had always bounced back as I would never stick to anything long enough, nor I had I learnt the things I now know to keep the weight off. After pondering doing something for about a year, I decided to make a change but didn't want to join a big gym as I disliked the atmosphere, this is where Vision Personal Training became the perfect fit!
What Results have you achieved?
So far, I have lost over 17kgs and have been able to maintain the weight loss, which is the first time I have ever achieved this. Previously I had yo-yoed back and forth never being able to stick at something long enough. I have dropped 3 clothing sizes in the past year and thrown out all the old stuff as I know I won't be going back! I now have much more energy and my fitness has greatly improved.
How has life changed for you?
A big change has been in my confidence and self belief, I am always surprised about what I can now do and I'm much more eager to give things a go as I truly believe I can do it! This change in mindset has been great and I'm now looking towards some fitness goals which I won't disclose yet but will definitely be challengers I never previously thought possible.
Life in general has changed just in the way I feel, I have more energy and feel much less sluggish. I can now enjoy my holidays more as I get up early and make the most of the day rather than drinking too much and sleeping in.
I now actually enjoy my training and I have stuck at it for over a year which is the longest I have ever done in the past. The education I have learnt, has helped me for the first time maintain the results I have achieved!
What is your favorited thing about training at Vision?
The people make a big difference! Vision has such a nurturing environment where people are all here for a common goal and are very supportive of each other. As I said earlier I never liked the atmosphere of big gyms but Vision is so different and the atmosphere here means I actually enjoy and look forward to coming into the Studio, I can't actually believe I am saying this! The group sessions are also great fun and a great way to meet other people, at first I was hesitant to join in as I was self conscious and didn't think I would be ready. Once I started though I realised it was the opposite and everyone is so supportive no matter what your fitness level.
Lastly my Trainer has been amazing and supportive for me on my journey, he has been the perfect fit for me.
What advice would you give someone in a similar situation to where you were, and is thinking about making a change?
I would obviously tell them to go to Vision Personal Training.
Also, to make the most of everything that Vision has to offer such as Group Sessions, Seminars and Shopping Tours. Immerse yourself in the education and get a real understanding of the nutrition as that's where the results will come from.
Brighton Success Stories
Our holistic approach to emotions, education, eating and exercise has transformed thousands of people across Australia & New Zealand. Get inspired by the journeys of your latest clients.
Are you our next success story?
Give your goals the greenlight and join us. Book your free consult now.