Before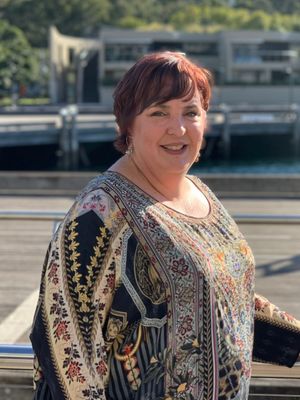 After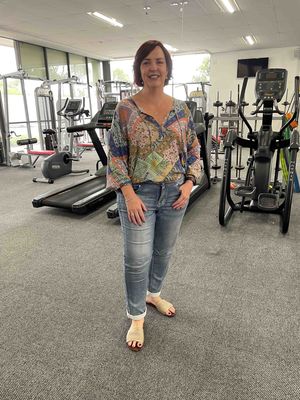 COVID hit and I was the heaviest I had ever weighed. Walking and sleeping were a struggle and my knees, feet and back constantly ached. I had no strength or muscle tone. I had been busy raising 4 children and forgot about myself!
In April 2020 I had anaesthetic complications during a medical procedure which nearly cost me my life. I required intubation which the doctors managed to achieve on the third, and final attempt. I was told my weight greatly contributed to this complication. I wallowed in my own pity for a while before accepting that I needed to take control of my health, well-being and life.
I managed to lose 20kg however this wasn't just about losing weight, I knew I also had to build muscle tone and strength. I have never been interested in gyms; I found the whole idea of joining a gym quite intimidating. I had no idea where to start or what to do.
I wanted personal training, to be shown correct techniques, avoid injury and be accountable to someone. I decided to contact Vision Sylvania. From the moment I arrived at Vision, and met Nathan and the Team, my experience has been very welcoming, friendly, positive and professional. 15 months on, under Nathan's coaching and guidance, I am another 17kg lighter and a much stronger, fitter and healthier version of myself.
I am amazed how far I have come and what I have achieved. I am now doing things that I could only once imagine. Not only am I fitter and stronger physically, but also mentally. I am extremely grateful for the support, guidance and encouragement I have received from Nathan, the Trainers and the whole Vision Sylvania community – I could not have achieved my results without them. Joining Vision has been life-changing!
Sylvania Success Stories
Our holistic approach to emotions, education, eating and exercise has transformed thousands of people across Australia & New Zealand. Get inspired by the journeys of your latest clients.
Are you our next success story?
Give your goals the greenlight and join us. Book your free consult now.