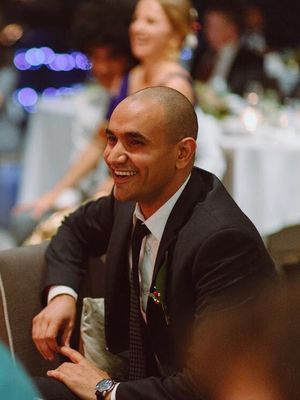 I have always looked sharp in suits, so Vision has nothing to do with it. However, Vision Pyrmont helped me over the last four years to be healthier, stronger, fitter and probably much vainer.
It was June 2013 when I went for what was supposed to be 20 laps swim. To my disappointment, I ended up struggling with 5. That night I decide to look for a Personal Trainer. Vision was one of the places I visited and I found the trainers to be very friendly and competent. After a few sessions, I knew that joining Vision was a decision that I will NOT come to regret.
After four years, I can say that I keep average of 5 min 16 sec for 18 km run and went from struggling with 60 kg squat to 120 kg squat.
These guys at Vision Pyrmont will do everything they can to inform you and hold you accountable for your nutrition and exercise. Additionally, they will do it with smile on their face (mostly because they will enjoy your pain especially Hulk Jr. aka Julio), nonetheless, they will do it with smile.
My thoughts are, if you want to adopt healthier habits and be a fitter more confident you, just call into the Studio, you won't regret it! Let this great team at Vision Pyrmont help you achieve your goals.
Pyrmont Success Stories
Our holistic approach to emotions, education, eating and exercise has transformed thousands of people across Australia & New Zealand. Get inspired by the journeys of your latest clients.
Are you our next success story?
Give your goals the greenlight and join us. Book your free consult now.