Before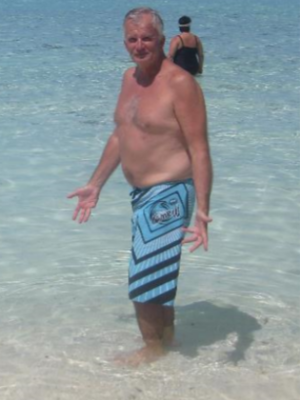 After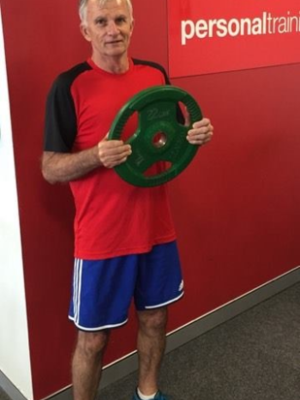 Previously to joining Vision Personal Training, I was a member of another gym for about 18 months which I attended regularly but only lost minimal weight which fluctuated between 1 and 2 kilos. I wanted to changed Gyms and chose Vision. In my first week, I was introduced to the Food Dairy and Macronutrients daily totals, well what a change for me. Out went the Beer, Tim Tams, BBQ Shapes etc. etc. and I started the six meals a day plan, which I have tried to stay close to the daily macronutrients totals, it was definitely worth it as I achieved weight loss that I never thought possible.
The first few weeks was the toughest as my body was adjusting to the different food, quantities and times of eating. My training has been fun, I enjoy the one on one sessions as I am shown and guided how to exercise and lift weights correctly. I look forward to the Group sessions during the week and on Saturday.
To date I have lost 10.8 kilos that is 12.6% of my body weight when I first weighted in, my cardio fitness has never been better and my strength has improved over the weeks. All of the Personal Trainers at Vision have welcomed me from the beginning and encouraged me throughout my journey, I have been given the education & tools to maintain a healthy weight and fitness.
I would like to say a big thank you to Nathan and his Vision Sylvania Team.
Sylvania Success Stories
Our holistic approach to emotions, education, eating and exercise has transformed thousands of people across Australia & New Zealand. Get inspired by the journeys of your latest clients.
Are you our next success story?
Give your goals the greenlight and join us. Book your free consult now.