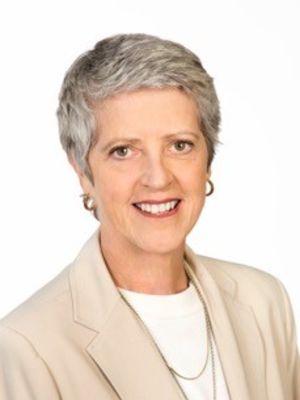 So, its Aug 21 and I have a choice to make….
Do I take on the Candy Crush Challenge or the Vision Weight Loss Challenge? In fact, do I need a challenge at all in this busy life of mine??
Well, when I looked at it objectively, the Candy Crush Challenge was sure to cost me money and make me frustrated and get me nowhere. The Weight Loss Challenge however was not going to cost me money, was likely to bring me much satisfaction and reward, and would help me make the changes in my life that I was wanting to make. It was a No-brainer! So, I signed up.
Nine weeks later:
I have lost 6.9kgs
I can fit into my favourite black jeans
I'm about to embark (with confidence) on a 35km walk for charity
I'm feeling well satisfied
My Trainer is looking pretty happy at his part in my success
Other clients at Pyrmont Vision have been inspired to make improvements
The great thing about doing the Weight Loss Challenge is that I had great support, someone next to me at all times - both from the Personal Trainers in the Studio and the Vision system itself. My Trainer Jerome, shared the journey with me and always I had the feeling that my success would also be his success. He held me accountable and he stretched me towards my goal.
Jerome and I were well supported and encouraged by Joel and his merry team of PT's, all of whom were genuinely delighted to see my progress and always encouraging.
Taking on a challenge is something best done together and not on your own. "A problem shared is a problem halved" as the philosophers say. The discipline of the well-structured food plan and exercise program; the positive culture of the Pyrmont Vision Studio; the skilled Trainers and the sensible approach to weight loss as part of a life-long approach to being well, are all important elements that helped make the Weight Loss Challenge a worthy investment for me.
This was a challenge I respect and appreciate and I'm glad I was part of it. Jerome is to be congratulated here, because he was, and is, an outstanding ambassador for not only the Weight Loss Challenge but also the Vision Franchise as a whole. He kept encouraging me to "do the work and trust the process". In so doing he made the challenge a "pedestrian", everyday event that became part of my daily regime and was readily achievable, rather than it being a super-challenge that I approached with a fear of failure.
Jerome and Joel and the Vision Pyrmont team are to be congratulated - for they're doing it every day, helping people towards their goals.
Thanks Vision, for understanding how to motivate, support, stretch and inspire people like me.
Pyrmont Success Stories
Our holistic approach to emotions, education, eating and exercise has transformed thousands of people across Australia & New Zealand. Get inspired by the journeys of your latest clients.
Are you our next success story?
Give your goals the greenlight and join us. Book your free consult now.