Before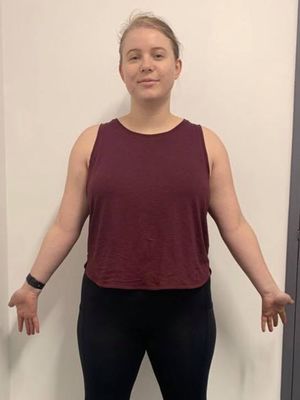 After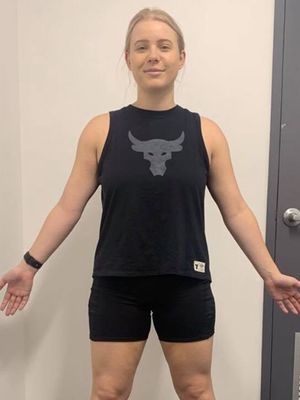 My realisation of how unhealthy my weight and lifestyle had become was gradual. Studying full-time had led to late nights and a lot of sugary snacks while finishing assignments. While working in hospitality meant I had pub-food constantly at my finger-tips and was in a culture where drinking with friends after every shift was not uncommon. With all of this, exercise and my health had become a real afterthought. A big moment for me was coming home from 2 months travelling over New Years and not wanting to share any photos of my trip because I was uncomfortable with how I looked. All of this with the added barrier of the lockdown only compounded my bad choices and I ended up the heaviest I have ever been at 83kgs. I had virtually no training experience when I first started with Vision and had always been really intimidated by gyms. The community at Vision have been so welcoming and encouraging from the outset. There is no pressure to look perfect or effortless like at other gyms I have tried, at Vision it is simply about putting in the work to lead a healthier life. With Nathan's coaching I have grown stronger and am now more confident with my body, losing 10kgs in my first 3 months. Not only am I healthier and fitter, I have also been empowered to make educated and conscious decisions around food and socialising. It's no understatement to say that the decision to join the Vision community has completely transformed my life and I am so thankful to have such a wonderful community and coach supporting me through my journey to a healthier life.
Sylvania Success Stories
Our holistic approach to emotions, education, eating and exercise has transformed thousands of people across Australia & New Zealand. Get inspired by the journeys of your latest clients.
Are you our next success story?
Give your goals the greenlight and join us. Book your free consult now.