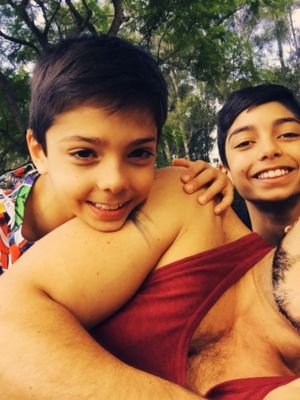 I have always been someone that exercised, though after doing the same routine for a few years I couldn't understand why my results had stopped and my body wasn't changing. Since starting with Vision Personal Training Five Dock in October 2014 I have finally found the winning formula!
I am the kind of person who likes to research all methods of training, though as time had gone on it was certainly getting confusing as to what the best options would be for me and my goals. It was clear that after my initial goal session that finally my food and training were going to be in sync, rather than not working together.
I have loved having a Personal Trainer to help push me and guide me over the last few years, and during this time I have seen my whole body change as well as massive improvements in my strength and mobility. I was never someone that wanted to lose a significant amount of weight, but wanted to see my body change, mainly reducing excess fat from my waist and increasing (in proportion) my upper body and lower body.
Being in hospitality, there was rarely any routine or consistency with my food. I was heavily reliant on supplements to cover the gap in my intake, and had been a heavy smoker for many many years. Through the advice of my trainer I was able to see the value in being prepared with food and measuring out my meals throughout the day to ensure I had consistent energy and was always ready for a great training session, and it soon became evident that if I truly wanted to get the best results I really needed to give up smoking, which I did! I feel so much better for it, I am able to be a better role model for my children and have more energy and vitality than I ever did!
I am now able to complete exercises that I have never been able to do such as squats, chin ups and deadlifts, and complete them with confidence that I am doing them properly and I can see how I am always progressing.
Since starting at Vision Personal Training I have lost 8kgs of body fat and gained 3.5kgs of muscle, with my body fat now sitting under 20%, something that at 47 years of age I am very proud of. Looking forward to the next challenge!
Five Dock Success Stories
Our holistic approach to emotions, education, eating and exercise has transformed thousands of people across Australia & New Zealand. Get inspired by the journeys of your latest clients.
Are you our next success story?
Give your goals the greenlight and join us. Book your free consult now.