Before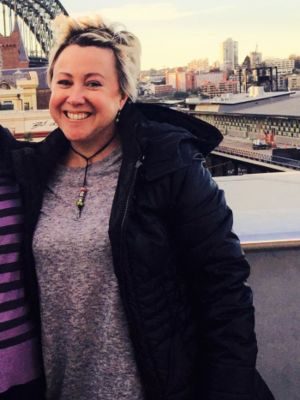 After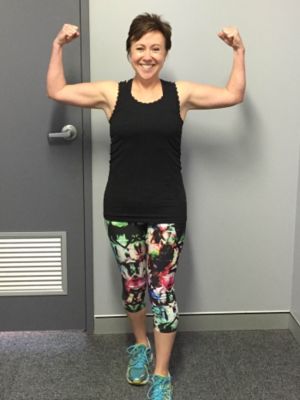 My journey with Vision began when I caught up with a friend Nicole who I hadn't seen since the last time we played summer soccer together 2 years before. I had piled on a good few kilos through inactivity over those years but she'd had an amazing transformation. She must have dropped about 10kg and now looked just like a personal trainer - fit, trim and glowing with health. I was so envious and couldn't stop talking about how great she looked to my partner. I've always wanted to look like I go to the gym and be really fit and strong but never could stay focused long enough to fulfil that dream. By the end of the soccer season, I'd made my mind up that "I want what she's having" so I signed up to Vision Sylvania.
My first goal session was pretty confronting because it really hit home how much weight I had put on. I knew in my head it was a fair bit (especially for a shorty like me) but seeing the 'before' photos embarrassed me quite a lot. This was a good thing though because it made me more determined to make big changes. Once I'd made the decision to sign up to Vision, I was rock solid in my determination to get to my goal weight - and stay there.
Being matched with the right personal trainer who can keep training fun and help you stay focused on the end goal is really important. Anita has been awesome and has kept me on track when I was losing a bit of motivation, especially when I was recovering from injury. We've become good mates and she plays a big role in keeping me disciplined and accountable outside of the gym. Staying true to the food diary is really important and I know I couldn't have reached my milestones without it and this has become part of my every day routine. In my first nine weeks I lost 5kg and then signed up for the 9 Week Challenge to 'supercharge' my weight loss; eventually losing around 11kg in the 6 months since I first joined.
Another thing I've loved about joining the Vision family is the variety of events. Being a competitive person, I need the excitement of regular challenges to keep me motivated. That's not for everyone of course, but for me, there's always a group of people running or competing in something as a Vision team which is a lot of fun. So 6 months into my personal journey, I'm looking forward to dropping just a few more kilos, looking more like a personal trainer and conquering a Half Marathon this year!
Sylvania Success Stories
Our holistic approach to emotions, education, eating and exercise has transformed thousands of people across Australia & New Zealand. Get inspired by the journeys of your latest clients.
Are you our next success story?
Give your goals the greenlight and join us. Book your free consult now.