1/2 Cup Quick Oats
1/2 Mashed Ripe Banana
1 Scoop True Vegan85 Salted Caramel
1/2 Tsp Cinnamon
1/2 Tsp Vanilla Extract
1 Cup Water
1 Tbsp Sugar Free Maple Syrup
Chopped Banana
Granola
Almond Butter
Sugar Free Maple Syrup
Coconut Flakes
Method
In a pot, add all ingredients and place on medium heat.

Cook until desired consistency is reached - make sure to stir continuously while cooking to ensure it doesn't stick to the bottom.

Pour into a bowl, top with fruit, nut butter and any other favourite toppings. Enjoy!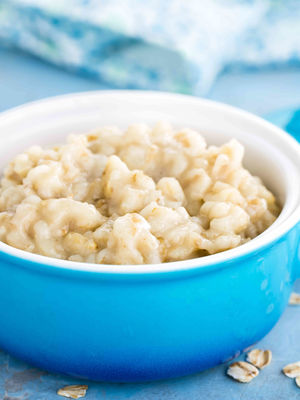 Discover more recipes on MyVision
MyVision provides members with hundreds of recipes which are easy to prepare and are suitable for the entire family.
Join us today and you'll have access to more great recipes like this.