2 Blocks Caramilk Chocolate
1 Cup Shredded Coconut
1 Cup Flaked Almonds
1 Cup Sugar Free Marshmallows Chopped
1 Cup Pistachios
1/2 Cup Goji Berries
Method
Line a 20x20cm square slice tin with baking paper.

In a dry frying pan over medium heat toast shredded coconut and almond flakes for 2-3 minutes, stirring frequently to avoid burning.

In a large microwave safe bowl break up caramilk into large chunks and melt in the microwave in 30 second increments stirring each time with a clean, dry spoon to avoid burning, this should take 2-3 minutes.

Once caramilk is melted and smooth, add toasted coconut and almonds, marshmallows, pistachios and goji berries, gently stir through until well combined.

Pour into the prepared tray and flatten with spatula.

Place into the fridge for 20 minutes to set. Once set, remove from tin and slice into 24 slices. One slice is one serve.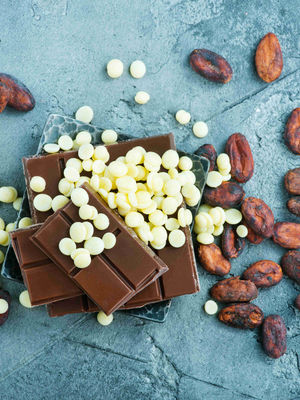 Discover more recipes on MyVision
MyVision provides members with hundreds of recipes which are easy to prepare and are suitable for the entire family.
Join us today and you'll have access to more great recipes like this.