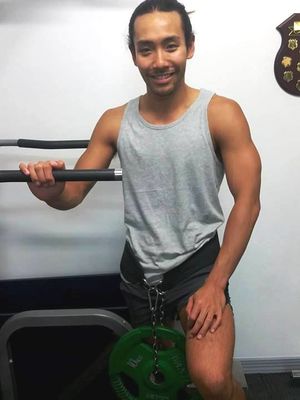 Tell us your life before Vision?
Before Vision I was very lost, I went to the gym but I didn't really know what I was doing. I didn't know what it meant to fuel my body with good nutrition, it would get overwhelming at times from what you read verse what you know. I wanted to be strong and confident in my body but I never knew how.
What Results have you achieved?
I can lift heavier, do more reps and have less rest between sets. My knowledge on nutrition has sky rocketed, I've learnt how to fuel my body around workouts to get the most out of my hard work and portion control. Overall, I would say I'm a lot stronger, gained some descent muscle, but am the leanest I have ever been!
What is your favourite thing about training at Vision?
I am so grateful to Vision, not only were they helpful and informative but the support they give is priceless. The Trainers is not just your Trainer, but all the Trainers really want to help you achieve your best and be your best version! I've never been to a friendlier and more comfortable gym before!
What are some of the defining moments during your journey?
I can now do hand stand push ups!!
What advice would you give someone in a similar situation to where you were, and is thinking about making a change?
To anyone wanting to make a change, I wouldn't say anything is easy. It takes a lot of hard work and dedication to get here but it all starts from believing you can achieve it, and having your Trainer there by your side believing in you, that makes it a whole lot easier! Give it a go you will not regret it!
Prahran Success Stories
Our holistic approach to emotions, education, eating and exercise has transformed thousands of people across Australia & New Zealand. Get inspired by the journeys of your latest clients.
Are you our next success story?
Give your goals the greenlight and join us. Book your free consult now.