Before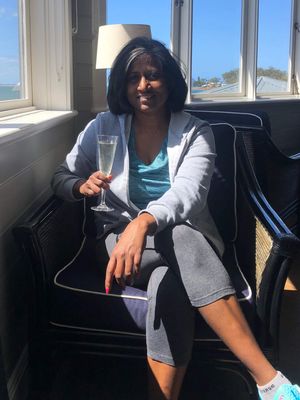 After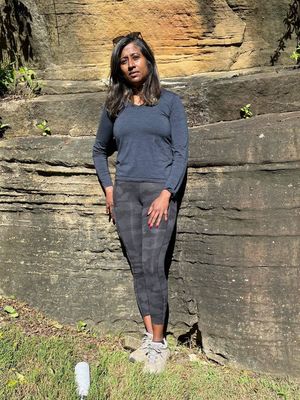 Tell us about your life before joining Vision Personal Training Lindfield? I have always been someone who enjoys being active. However, with COVID, work commitments and changes in personal circumstances, I wasn't exercising as much as I should have been or eating as healthy as I could be. Over the 2+ years of COVID I had gained around 10kgs.

What was the state of your health and fitness when you started and what affect was this having on your life? I was on the boarder line of the healthy weight range. Given my family history of high blood pressure etc, I knew I was predisposed to this unless I made changes to my lifestyle. I was already doing dancing and Yoga both forms of exercise I love. However, my cardio fitness was not great, I felt like my energy levels were low, my clothes no longer fit well on me as they did!

What results have you achieved at Vision Personal Training Lindfield? I have lost all the excess weight I had gained during COVID. I have never felt stronger or fitter. I have move up to doing harder Yoga classes and my posture and fitness have improved in dancing.

What did you find was the most useful tool at Vision? Ability to track my food intake on the Vision App was very useful. It made me consciously make better food choices. However most important thing is training with James! He motivates me, pushes me and keeps me honest!

What impact has your new health and fitness had on your new life? A great unexpected side effect of my improved health and fitness is the positive impact it has had on my mental wellbeing. I am now a strong believer on "Healthy Mind in a Healthy Body". Now I can indulge in a nice meal or a glass of wine, knowing I work out hard to balance it out. I combine socialising with exercise e.g: a long hike followed by brunch.

What keeps you motivated? Being a woman in her mid-40s, I want to age well and live a healthy and active life. I want to continue to see improvement in my fitness levels.

What advice would you give to someone that is currently thinking about taking a positive step towards changing their health and fitness? Sometimes it is easier to prioritise everything and everyone else before your own health and fitness, but you only have this one body and mind to get through life, so do yourself a favour and take that step, you will never regret it.

If you were to recommend Vision Personal Training Lindfield to your friends, what would you say? I love the fact Vision Lindfield is more of community than just a gym! I enjoy the coffee catchups we have after Saturday morning walk-club. The trainers are fantastic and other clients are great. I am so happy I made the decision to join.
Lindfield Success Stories
Our holistic approach to emotions, education, eating and exercise has transformed thousands of people across Australia & New Zealand. Get inspired by the journeys of your latest clients.
Are you our next success story?
Give your goals the greenlight and join us. Book your free consult now.