Before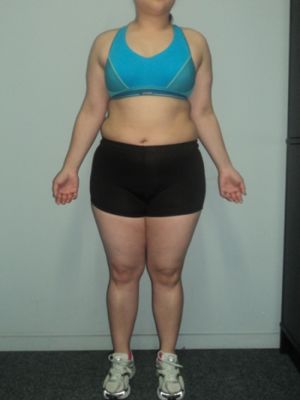 After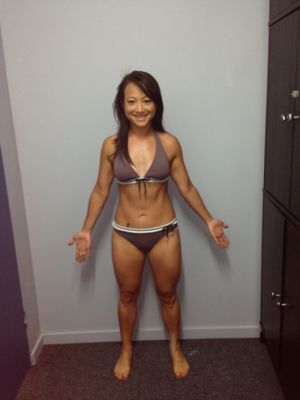 An inspiring woman who went through a complete lifestyle change! From losing weight, running a marathon and becoming a qualified Vision Personal Trainer, Wincy Choi's journey has been an inspiration to all who have had the opportunity to meet her. Here is a little from her:
What was the state of your health and fitness when you started and what affect was this having on your life?
The first time I walked through the doors of Vision, it was not only my physical state that required a lot of work, but importantly, my mental state. After years of mistreating my body, I weighed in just shy of 68kgs, which was 'overweight' for a person of my stature. I did not discriminate between the types of bad food and drink I would consume to get me through my busy work-day and/or my hangover from the night before. My self-esteem was lower than ever. The most exercise I did was running away from my reflection anytime I caught a glimpse of it.
What did you find was the most useful tool at Vision?
What I find to be the most useful 'tool' at Vision is the process. It's not an actual 'tool' per se, but it's the coaching and setting of small goals in consultation with my trainer that helps me achieve the big ones. The knowledge of the trainers and the education and useful tips they provide are first class.
What impact has your new health and fitness had on your new life?
My new-found health and fitness has improved my life significantly. I'm certain i've added a few more years to my life which I now have the energy to really enjoy. One of my 2015 goals is to see the world through sporting events, something I had never even dreamed of before my time at Vision - #fitthrougheurope
If you were to recommend Vision Personal Training Drummoyne to your friends, what would you say?
The team at Vision Personal Training Drummoyne is second to none. It is an intimate, non-confrontational studio where you're not just a membership number. Vision will guide you and help you set and achieve your goals, walking with you every step of the way.
Drummoyne Success Stories
Our holistic approach to emotions, education, eating and exercise has transformed thousands of people across Australia & New Zealand. Get inspired by the journeys of your latest clients.
Are you our next success story?
Give your goals the greenlight and join us. Book your free consult now.