Before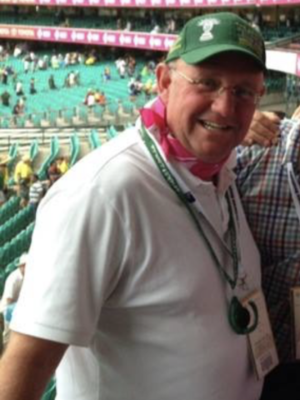 After
Prior to Vision I didn't see a lot wrong with my health or my confidence. That's because years of neglect had led me to believe that the condition, I was in was in fact "condition normal'. Just one boxing class changed that! I remember I left the Studio to walk home and I had to sit on the seat around the corner for about 15 minutes before I could actually muster enough strength to walk home.
I've lost approx. 14 kgs, I've rediscovered my love of running and this year I've completed the Sun Run and 2 x half marathons. Just lately I've started swimming again and I'm loving it. I've signed up for 2 more half marathons this year as well as the Real Insurance 10 km.
Learning about food / alcohol and the relationship that I have with each and the quantities and macros has probably been the most crucial in this journey, but I would like to stress that nothing works in isolation. Utilising all the tools at Vision has had the greatest effect on my success to date.
Being part of the 'team' and learning from Ben and all the other Trainers has been instrumental, as has learning from other Clients. To name just a few, people like Julie, DT, Sophie etc are a constant inspiration to me and they are very generous with their time and advice. In fact, I find most of the Clients to be like this, it's just a matter of tapping into the Vision community as most people are keen to share their experiences. Lastly having Cheryl, my wife, also coming to Vision Drummoyne is invaluable. Living with a likeminded person makes everything a little easier to cope with no matter what.
I would say to anyone who is considering joining Vision Drummoyne that it will be the beginning of a long and better change in your life. Take advantage of all that is on offer and experience it all, but don't just turn up and expect it to be better. You will get out of it what you put into it. It will require dedication and there will be days when you feel like throwing it all out the door, don't lose sight of what your goals are and keep moving forward, not every day will be a winner. Keep a smile on your face.
Drummoyne Success Stories
Our holistic approach to emotions, education, eating and exercise has transformed thousands of people across Australia & New Zealand. Get inspired by the journeys of your latest clients.
Are you our next success story?
Give your goals the greenlight and join us. Book your free consult now.