Before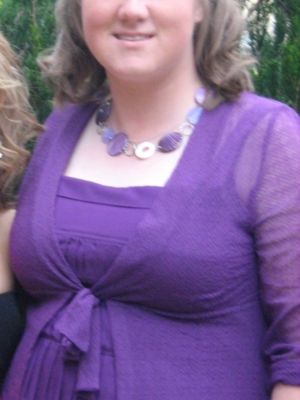 After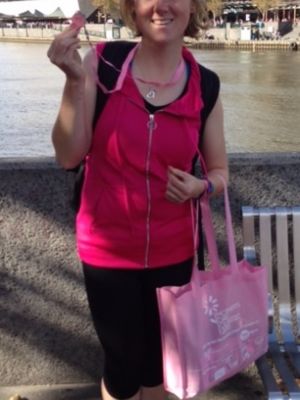 Tell me about your life before Vision
I had never been the sportiest girl, during school I remember coming next to last in nearly all of my cross-country events. I avoided change rooms as I was very self-conscious of the way I looked, although I loved swimming I was always too scared to wear bathers.
As I reached my early 20's I started trying a few diets like Jenny Craig and Weight Watchers, I joined a few gyms doing classes and things on my own but would never last more than 3-4 months. I liked the idea of being into my health and fitness but never really followed it through, I didn't have the support in what I was doing nor the mindset to do it by myself.
In 2013 a friend introduced me to the team at Vision Brighton as she was also training there and that is where my journey began.
What health and fitness goals have you achieved so far?
Not only have I achieved some amazing results I have sustained them long term as well! I have lost over 20kgs since I started training and have had to change my wardrobe multiple times. I am now focused on a fitness/running program and over the past 12 months I have completed 3 half marathons improving my time with each attempt! I am only 2 weeks away from running my first full marathon at the 2018 Melbourne Marathon Festival. Since starting at Vision, I have completed no fewer than 20 fitness events and I have no plans on stopping there!
How has life changed for you?
Firstly, my daily routine involves exercise first up, I'm in the studio every day at around 6am, this gets me ready to take on whatever the day may bring. My energy and base fitness level is much higher than it ever has been before, I can get so much more done and I have found other people have started to feed off my energy also.
I'm now inspiring others to improve their own health and fitness, my friends and family are always asking me about what my next goal is and the goals I set are getting bigger and bigger. Last year I travelled to NZ to take on an active/adventure holiday which involved a lot of physical activity, something I would have never even tried doing before.
My confidence in my body and fitness has changed the way I approach many things in my life, I'm no longer the self-conscious girl I used to be in my younger days.
Health and fitness is such a big part of my life now that when I have had injuries or been away on holiday I don't know how I ever really lived without it. What would life be like without Vision? I can't imagine!
What are your favourite things about training at Vision?
I love the community feel, everyone knowing your name and knowing your goals. You have a relationship with everyone not only your own trainer. I love having a big team, we all enter events and complete our goals together, it makes it much more enjoyable and rewarding. The energy you feel when walking into the studio is amazing and group training is great from a social point of view as well as the physical side of things.
I am able to work with my trainer 1 on 1 and be held accountable to my goals which is what has kept me on track for 5 years. I have trained with many trainers in my time at Vision and it's great that they are all a team, I've learnt different things from each one.
My current trainer Jacob is very determined in helping me with goal setting, nutrition and completing events. He even does them with me on his day off! That's being committed to me and my goals!
What advice would you have for someone in a similar position to where you were who is looking at making a change?
Small steps with your goal setting. It's not going to be easy but it will get better and become easier as you go. It's a journey and you need to ride the journey.
Surround yourself with likeminded people who are also a positive influence, that way you have support as you are all doing it together!
Just put your shoes on a just get out the door.
Brighton Success Stories
Our holistic approach to emotions, education, eating and exercise has transformed thousands of people across Australia & New Zealand. Get inspired by the journeys of your latest clients.
Are you our next success story?
Give your goals the greenlight and join us. Book your free consult now.