Before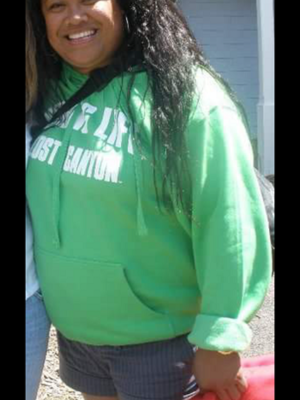 After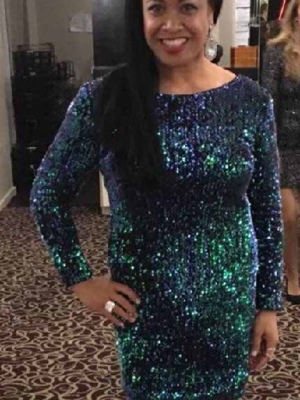 Tell me about your life before Vision?
Throughout my life, I had always been an athlete, playing soccer, athletics and other sports. I was consistent with this all the way into my late 20's. However, from 30 onward, I became more involved in my work schedule and career. I stopped playing soccer and reduced my exercise. I let my nutrition go and ate pretty much whatever I wanted. From there, my weight ballooned out. I was overweight for about 8 years putting on around 40kgs during this time. I tried dieting and I knew a lot from my exercise science degree. I struggled to get the results I wanted because I was not disciplined or accountable to anyone. Anytime I lost weight, I did it with a crazy diet, not in a healthy way, so I would put the weight back on. I finally found some motivation to change, after my dad called and told me I was now the only one in the family that wasn't diabetic. My parents and siblings are all diabetic and overweight. I had always been the fit and athletic one in the family, but the rate I was going, I would soon end up in the same condition as them. This triggered me to see a doctor. I found out I was pre-diabetic and I needed to lose weight. The doctor gave me an ultimatum. I was referred to the team at Vision and the rest is now history!
What Results have you achieved?
I have now lost 25kg! My doctor was very surprised and happy that I no longer have any symptoms of diabetes. I am a lot more conscious around my eating and exercise so my energy levels are great. I have now become a role model for others in my job and in day to day life, which makes me proud and happy. I ran my first half marathon last year and completed countless fun runs. To top it off, my strength has improved greatly and I'm the strongest I have ever been!
How has life changed for you?
Obviously, a big thing for me, I'm no longer a borderline diabetic. My continued improvement in my health is very important. I can be that role model for my family and friends back home that have those same health issues.
I train twice a day as I have cut out my idle time where I would previously be lazing around. My confidence has had a huge boost, so I am more willing to just have a go at things. I ran a half marathon as well as many other fun run events!
Not only has my body gone through the physical changes, but mentally, I have become much more conscious of my behaviour and my surroundings. I have never been one to care about what others think, but I now pride myself on being able to inspire other people by what I've achieved.
What is your favourite thing about training at Vision?
The community is amazing and intimate. I love the fact we are a studio and not a gym! Being able to know everyone and building relationships is great. I love people and being able to share in each other's journey is very rewarding. I have met and made a lot of friends with some amazing people.
The trainers are knowledgeable, friendly and approachable. The education the studio provides with their system is great. Even though I knew a lot before starting, I would always take something away from each seminar or shopping tour. I love learning new things and refreshing my own knowledge. To have somewhere that looks after both exercise and nutrition is very rare, it's the key reason why they get such great results!
What advice would you give someone in a similar situation to where you were, and is thinking about making a change?
You need to find a big motivating goal for why you want to change your lifestyle. Ask yourself great questions as to why you are looking to change, so you have that deep lying reason there.
Once you find your motivation goal, sit down, look at your current lifestyle and figure out what things will help or hinder your journey. You need to identify what areas you will change and what you are willing to give up or stop doing.
Lastly, once you figured out your barriers, you need to plan. Knowing and understanding your barriers will assist you in sticking to the plan. The more you stick to the plan, the more motivated you become and you end up with the results you're after. Understanding your own emotions and barriers is the first step to success. Be mentally prepared for your journey!
Brighton Success Stories
Our holistic approach to emotions, education, eating and exercise has transformed thousands of people across Australia & New Zealand. Get inspired by the journeys of your latest clients.
Are you our next success story?
Give your goals the greenlight and join us. Book your free consult now.