Before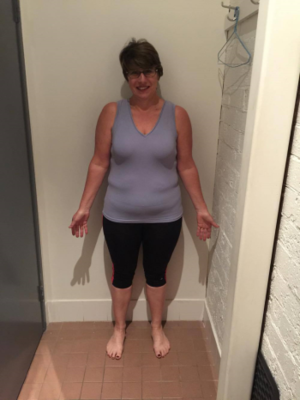 After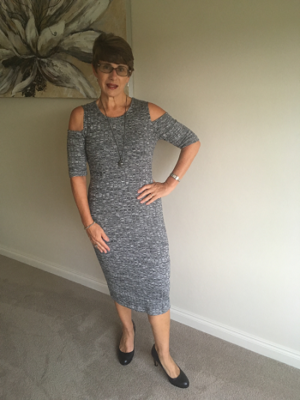 In my 50's; with a stressful, demanding job and busy family life, I found I had no time for myself and gave little consideration to my lifestyle. I never considered myself as overweight or unhealthy until I saw some Facebook photos.
That gave me the motivation to contact Vision Personal Training at Bangor whose website I had 'googled'. I was overwhelmed with so many Success Stories. I never imagined that 5 months later I would be writing my own!
Having never been to a gym and doing little to no regular exercise, I felt nervous and doubted if I could actually do cardio and weights. Matt gave me a warm welcome and comprehensively explained the exciting journey I was to embark on. The initial goal session with him revealed exactly why I needed the expert nutritional information and structured exercise.
At my very first PT session I was amazed that every trainer knew my name making me feel comfortable and part of the Vision family, as did the Vision clients who all support and encourage each other. It is incredible that every small (but well earned) weight loss is celebrated by all the trainers and clients.
Losing the weight has been so easy. The VVT (Virtual Vision Trainer) is an invaluable and convenient tool to keep you on track with your macros and exercise goals; supported by the in house Seminars and shopping tours by the knowledgeable trainers. I love the variety in the fun group training sessions, particularly the boxing, but must give credit for my success to my highly skilled, dedicated, motivating and supportive trainer Scott who has patiently persevered with me during holidays (12 day cruise and Christmas!), injury and illness to help me set and achieve my weekly goals.
I am now 16.6kgs lighter; no longer suffer with migraine headaches or back pain and fell 100% more healthy and confident. Vision Personal Training Bangor has changed my lifestyle which was my overall goal. Looking forward to continued strength and fitness.
Bangor Success Stories
Our holistic approach to emotions, education, eating and exercise has transformed thousands of people across Australia & New Zealand. Get inspired by the journeys of your latest clients.
Are you our next success story?
Give your goals the greenlight and join us. Book your free consult now.