Before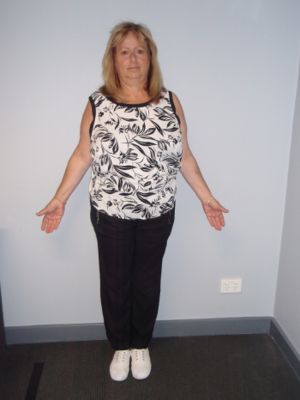 After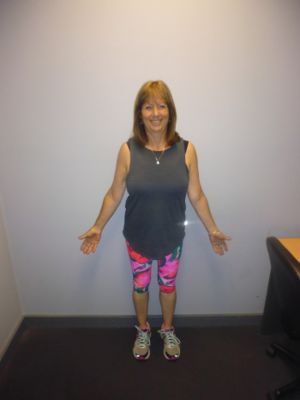 Tell Us About Your Life Before Joining Vision
Pre Vision I was overweight and frumpy and as a result lacked confidence in myself. I was plagued by anxiety and was negative, unmotivated and lethargic. Socialising was not something that I enjoyed as I felt so uncomfortable in my body and to add to this I had a series of health issues: high blood pressure, blood glucose levels that were borderline, indigestion and high cholesterol.
Exercise, healthy and mindful eating were not things I ever considered. All that changed when my son joined Vision as a trainer and I was so motivated by his passion for Vision's philosophy that I was enticed to "give it a go."

What results have you achieved since joining Vision?
I have never been healthier or felt so alive. Losing weight and becoming fitter has resulted in me becoming happier within myself and I'm now more outgoing and have made some wonderful new friendships within the Vision family
No longer do I back down from a challenge and when pushed outside my comfort zone I am no longer frightened to have a go.

What are some of the defining moments of your journey?
I have had many moments that make me realise how far I have come:
The first time I did the walk club I was not only the slowest , I got lost.. I was so embarrassed it was weeks before I could face the group again, but with the gentle cajoling of my trainer I went back and persevered and to my delight I eventually could keep up with the pack and was so excited when one week I finished at the front!
Taking part in my first 5k "Walk For The Kids "was exhilarating and I felt like I'd conquered the world!
What impact has Vision had on your life ever since achieving your amazing results?
What has really defined how far I have come is the way I have coped and dealt with my recent diagnosis and treatment of breast cancer. I had not had a mammogram in 6 years as I was too ashamed of my body to reveal it. At diagnosis my surgeon and oncologists told me that targeted cardio would assist me greatly during my treatment and help prevent the return of the cancer.
Alex supported my decision to continue my exercise regime and felt that Meg would be a good fit considering the journey I was going to be on. I will be forever grateful to Alex for this, for not only has Meg taken me to a new level of fitness but she has helped me through some very scary and confronting moments with her compassionate and intuitive manner.
I believe minimal side effects I had during my treatments and my quick recovery are attributed to my exercise program and following good nutrition with my food diary.
Now my trainer is preparing me for a new challenge my first 5k run.
Who would have thought that this is something I would or COULD do at 60!!
What advice would you give someone who is currently thinking about taking a positive step towards changing their health and fitness?
Don't waste any energy on fad diets or looking for short cuts. Vision Personal Training has not only given me a new lease on life but has taught me the skills to fight for it.
*Individual results vary based on agreed goals.
Hawthorn Success Stories
Our holistic approach to emotions, education, eating and exercise has transformed thousands of people across Australia & New Zealand. Get inspired by the journeys of your latest clients.
Are you our next success story?
Give your goals the greenlight and join us. Book your free consult now.