Before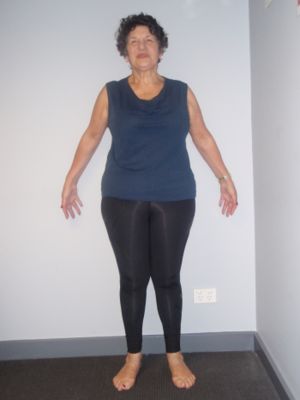 After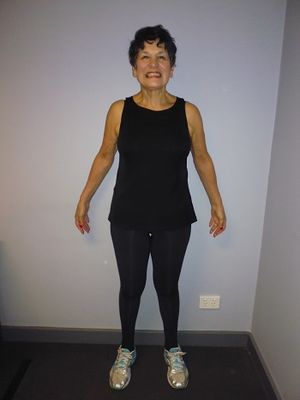 Before I joined Vision Personal Training Hawthorn, I had been attending my local gym twice a week and walked most days for an hour. I was fairly consistent with that but not with my diet. I would diet, lose heart and stop, yo yo diet, not eat properly, healthily or correctly so my weight would see-saw and I was not happy.
I saw the Vision advertisement outside the Hawthorn Studio, so I decided to have a look and give it a try for 9 weeks. I was immediately taken with the personal attention and friendliness of the staff, all of the staff. Amazing! I felt quite at home there and so I stayed. Under these cordial conditions plus the Personal Training, I lost weight fairly quickly and have felt able to stabilise it at nearly 20 kilos less for almost 2 years.
The impact of achieving my amazing results has been that I am now much more confident in my own body, knowing what to eat, when best to eat and this way I can maintain the result. I feel relaxed and fit, not carrying around all that extra weight. I feel light and loose and healthy, a huge difference. I feel great in my clothes and feel I look the best I can at this age and stage.
Some of the amazing, defining moments of my journey have been the recognition of my weight loss by other people before I recognised how different I did look! For example, at one of the first Vision social events I was given a weight loss trophy, I was shocked! Then people started to comment! Then when I went clothes shopping I was amazed and shocked that I was a good three/four sizes smaller, I was trying on the wrong sizes!!! To cap it off, my family think I look so good and so healthy and think that I am great!
If asked for advice by someone who is currently thinking about taking a positive step towards changing their health and fitness, I would definitely recommend personal training at a small studio and particularly at Vision. Training is about health and exercise in a caring, happy atmosphere. It is essential to know about the properties of food and what to eat, why and when to eat. There is so much to know about how to nourish your body properly. It is essential to do a weekly weights program with an instructor who has the knowledge and understanding of what your body needs. This is almost impossible to do on ones own without the knowledgable, personal help.
*Individual results vary based on agreed goals.
Hawthorn Success Stories
Our holistic approach to emotions, education, eating and exercise has transformed thousands of people across Australia & New Zealand. Get inspired by the journeys of your latest clients.
Are you our next success story?
Give your goals the greenlight and join us. Book your free consult now.