Before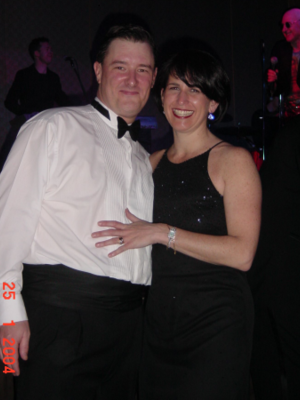 After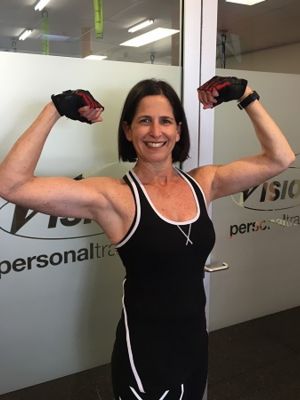 What was the state of your health and fitness when you started at Vision and what affect was this having on your life?
I had always battled with my weight, as I LOVE food, so I have tried to do some type of activity every day. That usually would have meant going for a walk. I was probably 5 kgs heavier than I wanted to be, had very little muscle tone or strength and battled to do more than 2 push ups on my knees.
What did you find was the most useful tool at Vision?
The accountability to my Personal Trainer and maintaining a food diary.
What impact has your new health and fitness had on your new life?
Since joining Vision Lindfield when it opened 9 years ago in 2008, I have increased my fitness level to the point where I was able to complete a half marathon in 2 hrs 9 mins 4 years ago, lost 6 kgs, can box with the best of them and can now smash out 50 push ups on my toes - not bad for someone who turned 51 this year
If you were to recommend Vision Personal Training Lindfield to your friends, what would you say?

Don't delay it a minute longer!! Opening that red door on the Pacific Highway Lindfield and going up the stairs has been one of the best decisions I have made. I have gained lifelong friends, achieved more than I could have ever imagined strength and fitness wise and have learnt a lot about myself. It doesn't matter what your motivation or goals are, you are never alone on your Vision journey. There is always a friendly face and a happy "hello" to greet you when you walk through the door.
Congratulations to Chris, Mick and the team.
Lindfield Success Stories
Our holistic approach to emotions, education, eating and exercise has transformed thousands of people across Australia & New Zealand. Get inspired by the journeys of your latest clients.
Are you our next success story?
Give your goals the greenlight and join us. Book your free consult now.