Before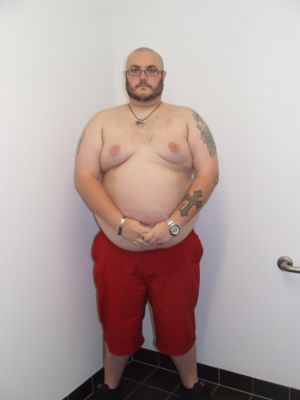 After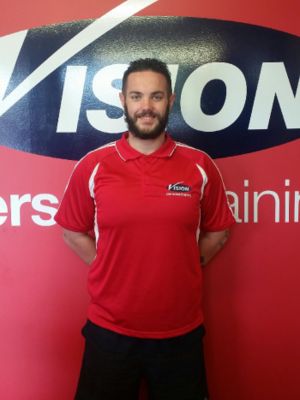 Before I joined vision I worked in Finance, managing call centres and admin teams where the culture was centred on morning teas, Friday night drinks and Pizza orders when we had over-time, and we worked a lot of Overtime. I was always a big guy, finishing high school I weighed 120kg, but with the long hours at a desk and a focus on deadlines and food I slowly climbed to a whopping 185kg at my heavyset.
In 2012 I made two of the biggest decision of my life at the time. I put my hand up and asked for redundancy from the only job I had known since school and on 12/12/12 I join vision personal training as a client.
I still remember my Initial consultation with john and don't think I'll ever forget it. I was scared and nearly cancelled on him 3 times walking from my home to the studio which is only 8 minutes away. I told john what was going on with me, that as I was out of work and spending 6 days week at home only leaving once a week to do the groceries. I didn't like going out in public and had lost all motivation to do anything. Simply spending my days sitting at home watching bad daytime TV and eating whatever was on hand.
I told John that I wanted back to 120kg like I was in high school, I wanted to do a tough mudder and most importantly I want to be fit enough that one day I could have a kid and be an active dad.
At that point in time John's belief in me meant more than I could ever tell him, telling me this would be the last time I would go through the process of trying to lose the weight and that he really believed that, made such a difference and woke something up in me that I hadn't felt in a long time. Such a simple gesture made the biggest impact.
He then went on to tell me my trainer would be Sebastian, as I mentioned to him that I used to box when I was younger and Seb did a little boxing too. Over the course of a year Seb and I worked together through program after program, meal plan after meal plan, and plateau after plateau. As we worked through this, my confidence grew and my love for exercise came rushing back.
The simple gesture from john and the help I received from Seb made me want to give back and change other people's lives the way they had changed mine. I told john this and he did it again, he gave me something more to work for. He told me if I went and got my qualifications and pushed towards my goal weight he would give me a shot at the mentee program. So I did just that.
The nine weeks at the end of 2013 start of 2014 were the best 9 weeks I had ever spent at vision as a client in terms of training, weight loss success and general well being.
Come March of 2014 I got under my then goal weight of 120kgs, I had my qualifications and I was starting the mentor program. 5 weeks onto the program I was blessed with the chance to achieve another one of my goals and be an active father with the birth of my daughter Quinn.
As 2014 progressed, I continued to chip away at my weight and hit other fitness goals along the way as I developed as my skills as a trainer. In November I hit the third of the goals I set out with John in my Initial consultation and completed my first Tough Mudder with the members and trainer at Vision Personal Training Baulkham Hills.
Vision has changed my life in more ways than I could ever have hoped for. I came in to lose weight and be fitter and it has given me a new lease on life, a new career, new friends and the knowledge that no matter what, if you put in the work anything is achievable. I sit here writing this 80kg's lighter at 105kg, I am a proud and active farther and I am genuinely making a difference in other people's lives
Baulkham Hills Success Stories
Our holistic approach to emotions, education, eating and exercise has transformed thousands of people across Australia & New Zealand. Get inspired by the journeys of your latest clients.
Are you our next success story?
Give your goals the greenlight and join us. Book your free consult now.