Before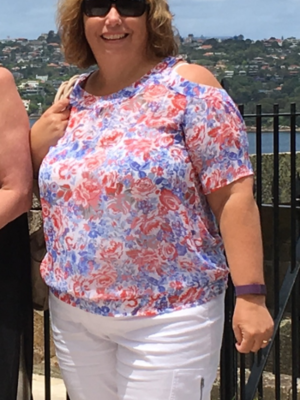 After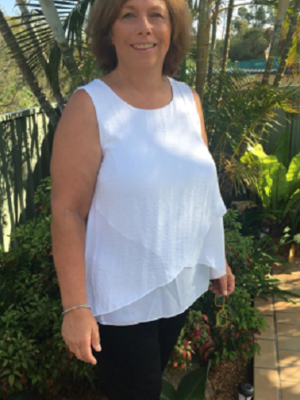 The best thing I have ever done was to join Vision Personal Training. It took a few weeks of coaxing by a good friend of ours. My hubby had already joined and was achieving wonderful results so I thought if he could do it then so could I. I struggled for many years at other gyms only to lose a few kilos, but the weight never stayed off.
I had gained quite a bit of weight over the years, you don't notice that the weight just creeps on, a little bit each year. It is not until you see yourself in photos that you realise just how bad you actually look. I had gone to give blood and the nurse asked me to jump on the scales as I hadn't donated in a while. I couldn't believe what I saw, I hit rock bottom, thought to myself how did I get this way. Inside I was very depressed and I lacked confidence. I would often decline invitations out as I did not like the way I looked. I hated getting my photo taken.
Well I never looked back. From the moment I walked into Vision Bangor I felt welcomed, not only by all of the Trainers but also from all of the other members. Everyone is so encouraging, everybody knows your name, at the end of a hard day it's a happy place to be. My Personal Trainer Stuart has been awesome, very supportive and pushing me when I need it most.
My only wish is that I should have joined Vision sooner. I now have loads of energy, I am a lot fitter and happier with myself and best of all I am around 15 kilos lighter. Watch this space as my journey is not over yet, I still have a way to go.
Bangor Success Stories
Our holistic approach to emotions, education, eating and exercise has transformed thousands of people across Australia & New Zealand. Get inspired by the journeys of your latest clients.
Are you our next success story?
Give your goals the greenlight and join us. Book your free consult now.