Before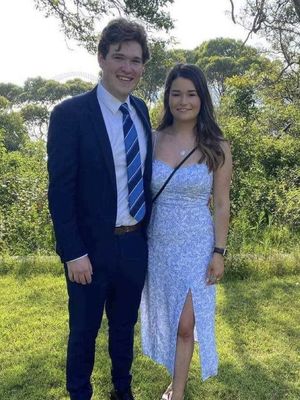 After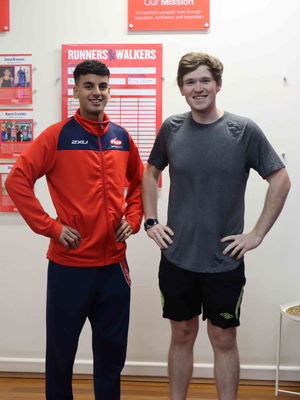 Tell us about your life before joining Vision Personal Training Lindfield?

Before joining Vision, I didn't care about my diet and my exercise, was largely a product of working or day to day activities.

What was the state of your health and fitness when you started and what affect was this having on your life?

Before Vision I was snacking on unhealthy foods and did not do much exercise outside of a couple of walks a week. I had begun playing soccer in winter of 2020. However, during my 2021 season I was injured a lot of the season, and when I did play, I felt extremely unfit. I also wasn't happy with how my body looked.

What results have you achieved at Vision Personal Training Lindfield?

I have been able to lose 15kgs over the past 6-7 months. I am now working with my trainer to maintain my weight and begin to gain some muscle mass. I have improved my endurance which has been noticeable while playing soccer this year. This ultimately amounted to a 5km run completed a couple of months ago.

What did you find was the most useful tool at Vision?

The MyVision app was very helpful in assisting me to track both my exercise regime and diet intake. As my goals changed the targets would adjust to best help me achieve those goals. This was very helpful and ensured I was on track on a week-to-week basis.

What impact has your new health and fitness had on your new life?

I feel much better about myself after my time at Vision. I now enjoy going to the gym on a regular basis and am constantly thinking about my diet choices.

What keeps you motivated?

I am motivated to maintain my current weight as well as my cardio health as I feel much better about myself. Since starting full-time work, going to the gym and attending my sessions has become a great outlet to a job where I am largely sitting at a desk.

What advice would you give to someone that is currently thinking about taking a positive step towards changing their health and fitness?

Get into it and embrace the program. It may seem like a lot to do at the start but once you get into it the result will come. Group training session are a great way to get cardio in and also an opportunity to socialise.

If you were to recommend Vision Personal Training Lindfield to your friends, what would you say?

It is a great experience, and the program works. The trainers are extremely helpful and will guide you through the programs.
Lindfield Success Stories
Our holistic approach to emotions, education, eating and exercise has transformed thousands of people across Australia & New Zealand. Get inspired by the journeys of your latest clients.
Are you our next success story?
Give your goals the greenlight and join us. Book your free consult now.