Before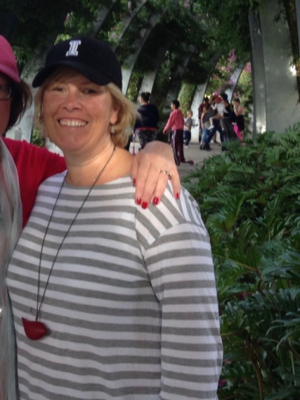 After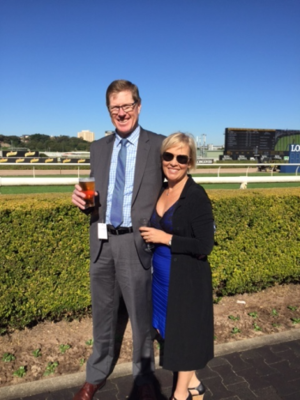 What was the state of your health and fitness when you started and what affect was this having on your life?
After surgery in 2015 kept me off my feet for a while I gained even more weight and became very unhappy, lethargic and generally lazy.
I had lost weight before and did well but not maintaining a good exercise regimen along with diet caused the kilos to creep back on!
I hated buying clothes because I knew that I'd probably go up a size which made me very unhappy...
What did you find was the most useful tool at Vision?
After promising myself to start in Feb 2016, although nervous about what was involved I started Feb 8th after a family holiday.
There are a number of valuable tools that helped me on my way.
My Trainers were amazing, we started out 'little steps' and before I knew it I was proud of every session we had because I had achieved just a little bit more than last time.
Tracking food and understanding the macros was extremely beneficial, something that continues to be necessary for success.
Making use of all the extra classes creates a great routine for me and my lifestyle.
What impact has your new health and fitness had on your new life?
I definitely feel a whole lot better physically and mentally.
I enjoy shopping and buying clothes that I know will fit, it's so much better than hiding under a 'baggy' jumper.
Meeting new people, making friends and just chatting is a nice part of all the extra classes that are available.
If you were to recommend Vision Personal Training Lindfield to your friends, what would you say?
My life has changed, I'm happier, fitter and more confident.
All the Trainers are terrific, friendly & supportive. The Studio is a happy place, although there is hard work and sweat, it's great to go up those stairs each day to be welcomed by a happy, thoughtful bunch of likeminded people.
Lindfield Success Stories
Our holistic approach to emotions, education, eating and exercise has transformed thousands of people across Australia & New Zealand. Get inspired by the journeys of your latest clients.
Are you our next success story?
Give your goals the greenlight and join us. Book your free consult now.