Before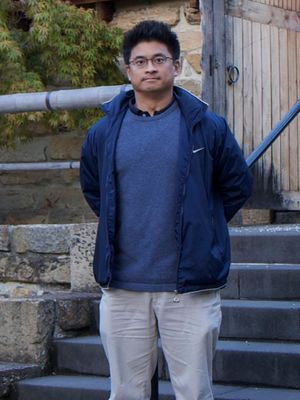 After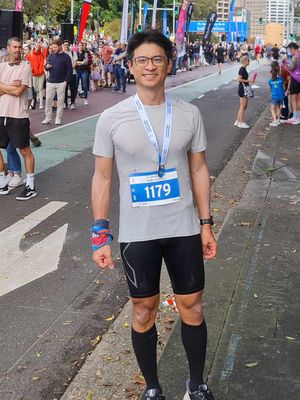 Tell us about your life before joining Vision Personal Training Lindfield?

I work in the corporate technology sector; work hours are long and unpredictable. I'm also required to travel frequently for business (pre Covid time) so I found it very difficult to manage my nutrition and routine to keep fit.

What was the state of your health and fitness when you started and what affect was this having on your life?

My health and fitness had been deteriorating. I was overweight and my wardrobe size was continuing to grow. I was using eating and drinking to destress and also taking medication for high cholesterol.

What results have you achieved at Vision Personal Training Lindfield?

There were the measurable results, I lost 11kg in the first 12weeks, completed multiple running events from my first 10km to full marathons and open water swimming events. However, my most treasured achievement is the change in my mindset, I learnt to be accountable of my own health and know there is always opportunity to improve regardless of circumstance.

What did you find was the most useful tool at Vision?

Vision has created a community to help me reach my goals. We have access to the MyVision app to help with nutrition and activity planning, regular group training sessions and knowledge seminars. I particularly like the weekly run club and group training sessions. Our fellow members and trainers offer a lot of encouragement to help me stay consistent with my routine.

What impact has your new health and fitness had on your new life?

I have more energy physically and mentally to tackle with ever increasing work demand. I am much better in handling work stress, able to replace food comforting with exercise. Also, I am pleased to be able control my lipid levels without medication.

What keeps you motivated?

The positive emotion from the healthy and active lifestyle keeps me motivated and I can continue to enjoy my favourite food and drinks. The multi-talented Vision personal trainers are there to give me pointers from nutrition, getting in shape, injury prevention or preparing for an ultra-marathon. Their professionalism and expertise are an important part of my support network especially when I was facing setback due to injury and illness.

What advice would you give to someone that is currently thinking about taking a positive step towards changing their health and fitness?

Don't let your own goals scare you from action. You will see results as your lifestyle and activity levels improve. Anyone picking up a new habit or skill need to start somewhere and we all began with taking the first step with small changes. You are the only person in the world who has the ability to improve your own health and fitness levels.

If you were to recommend Vision Personal Training Lindfield to your friends, what would you say?

Vision Lindfield is not a gym, it's a community. You will be surprised to see there are so many like-minded individuals/families in our neighbourhood who will enjoy your company and want to you to be successful.
Lindfield Success Stories
Our holistic approach to emotions, education, eating and exercise has transformed thousands of people across Australia & New Zealand. Get inspired by the journeys of your latest clients.
Are you our next success story?
Give your goals the greenlight and join us. Book your free consult now.