Before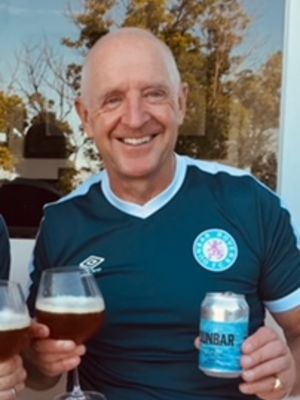 After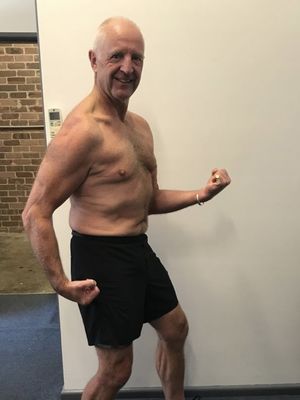 Turning 60, I needed to reinvent myself after too many leg injuries from 50+ years of football and rugby. We have all been taught the Vision philosophy of adapting lifestyles as we move through the years, but now is the time for action.
Self-motivation gets you out of bed, but a structured program sets the destination, and the trainers guide you along the way. Max Freeman gave me the incentive of training for the Gentleman's Triathlon, being a 1.5km swim, 40km cycle with a novel idea of replacing the run with a long lunch. Nothing wrong with sitting down events.
Sadly, lockdown has left the third leg strangely out of practice. Tania beats the drum with military precision. Three tough weights PT sessions a week, she also keeps a beady eye on my cycling and swimming through Strava. Her constant high personal standards nag away at me to perform to my best. Giuseppe changes the speed with his intensive burner classes and cheeky challenges, then Natalia puts me back together again with her Revive sessions. Each week, I aim to swim up to 5kms and cycle 100-150kms either with my ex-football buddy Nick or my son Max pushing me to be a generation younger.
A big thank you to the team at Vision Bondi Junction for creating a stimulating parallel Lockdown universe and resetting my exercise plan. Have I passed my best at 60? Let's find out.
Bondi Junction Success Stories
Our holistic approach to emotions, education, eating and exercise has transformed thousands of people across Australia & New Zealand. Get inspired by the journeys of your latest clients.
Are you our next success story?
Give your goals the greenlight and join us. Book your free consult now.