Before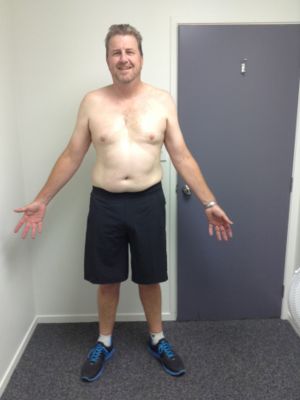 After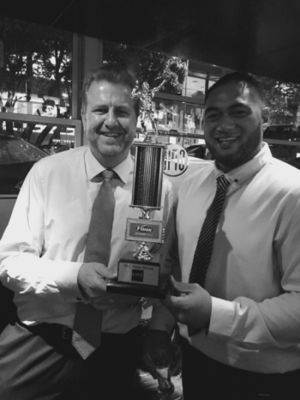 Up until the age of 40, losing weight was never really that hard if I focussed on it, but post 40 I found I just couldn't lose weight like I used to no matter how much exercise I did. Being tall I was able to get away with carrying more weight than I should, but despite what anyone else said I knew that I was heavier and not as fit as I should be.
A bit disillusioned by previous experience, I was a little sceptical about the benefits that Vision Personal Training would offer, however after a sustained period of pressure from my wife and after seeing the benefits she was achieving I was reluctantly persuaded to give it a go.
After the initial consultation, I was presented with an eating and exercise plans that simplified the situation for me and gave me a clearly defined path to follow and if I needed more proof of how much I needed Vision it was made abundantly clear when just half way through the first half hour session I had to sit down as I was feeling light headed.
The team at Vision Takapuna are incredibly supportive and create a social atmosphere in the Studio where everyone is made to feel welcome. I truly feel that the whole team at Vision have partnered me on my weight loss efforts as collectively they have celebrated the weight losses with me and encouraged and refocused me when I experienced weight gains.
Based on my experience with the team at Vision Takapuna I am confident that they provide the motivation, tools and resources to help anyone wanting to achieve physical change. That said, the real key to success is personal commitment to the program as if you want to achieve results then you have to be prepared to make the effort.
I am thrilled that in 10 weeks, I have lost 9 kgs and more importantly 6% body fat. I appreciate that the journey is long, but I am already at a weight that I haven't been since my twenties and I am feeling fitter than I have for as long as I can remember.
Takapuna Success Stories
Our holistic approach to emotions, education, eating and exercise has transformed thousands of people across Australia & New Zealand. Get inspired by the journeys of your latest clients.
Are you our next success story?
Give your goals the greenlight and join us. Book your free consult now.